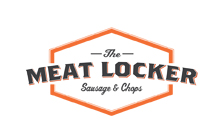 By: Tiffanie Berman, co-owner of The Meat Locker
Tiffanie Berman is a Bend native and co-owner of The Meat Locker with her husband, Casey.  The Meat Locker is a neighborhood meat market located on the east side of Bend serving in- house smoked meats, fresh steaks and sausages.
---
The sun is shining and in Central Oregon that means it's time to fire up the grills and smokers.  At the Meat Locker, we are often asked about which cuts of meat are best to grill/smoke, along with the preferred cooking method.
While hamburgers and hot dogs are the standard go-to, they need not be boring.  Add flavorful ingredients to fresh ground chuck (such as cubed Swiss cheese and mushrooms, or cheddar and jalapenos) and hand form into patties.  And "hot dog" doesn't just mean Oscar Mayer anymore.  Fully cooked smoked sausages have convenient "heat and eat" options and come in a variety of flavors.  Fresh sausages are a delicious option as well, but must be cooked to an internal temperature of 160 degrees (true for ALL ground products).  For best results, poach your fresh sausage or bratwurst in your favorite beer (of which Bend has no shortage) before tossing on the grill to crisp up.
Looking for something for the smoker?  Because they are best cooked "low and slow," pork shoulder, beef brisket and beef back ribs are delicious options. Just remember to let your butcher know that you'll be smoking them so she leaves some of the fat cap on.
While tri-tip and any loin steaks (rib-eye, rib, New York) are great options for the grill, my personal favorite is the Flat Iron steak, a relatively new cut that many have not heard of.  It is cut from the chuck, yet second in tenderness only to the tenderloin (provided it is not over cooked), and full of flavor.  My preferred method is a light wine and fresh herb marinade (add anchovy paste or coconut aminos for umami), however it does just as well with a dry rub.
No matter which steak you choose to grill, there are a few tips to remember.  First, let your meat stand at room temperature for about 20 minutes before grilling. Use tongs to flip your steak. Never pierce the meat with a fork while cooking. Don't overcook! The USDA suggests cooking all whole muscle meat to an internal temperature of at least 145 degrees, and letting the meat rest for at least 5-10 minutes after grilling to allow the juices to redistribute.
Now fire up that grill, kick back with one of our awesome local brews and enjoy!