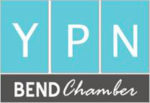 April 26, 2017.
Pre-registration for this event has been closed. Please join us at EarthCruiser to register at the door.
EarthCruiser, home of the 4×4 expedition adventure vehicles, welcomes all YPN Bend Chamber members to come join them for an evening of fun! They will be supplying you with some great EarthCruiser entertainment provided by owner Lance Gillies and others TBD!… And let's not forget the food and drinks will be flowing. So come stop by April 26 and have an adventurous evening with EarthCruiser!
---
The Young Professionals Network (YPN) is a conduit for young emerging professionals, ages 21-40, to access unique and valuable experiences. We're engaging, educating and empowering young professionals to become the future leaders of business in the region. YPN: Growing relationships in and out of the workplace.
Bend Chamber Members: $5
General Admission: $10
($5 more at the door)
We also have 2017 memberships available:
Bend Chamber Members
Full Year Pass – $70
(includes 8 YPN socials and 2 Pints Power Panels – remaining 2017 events)
General Admission
Full Year Pass – $120
(includes 8 YPN socials and 2 Pints Power Panels – remaining 2017 events)
---
Add this event to your calendar:
---