Pre-registration for this event has been closed. Please join us at 10 Barrel to register at the door.
February 5, 2019
The Once and Future Bend:
Survey insights and discussion on what Bendites value most as we grow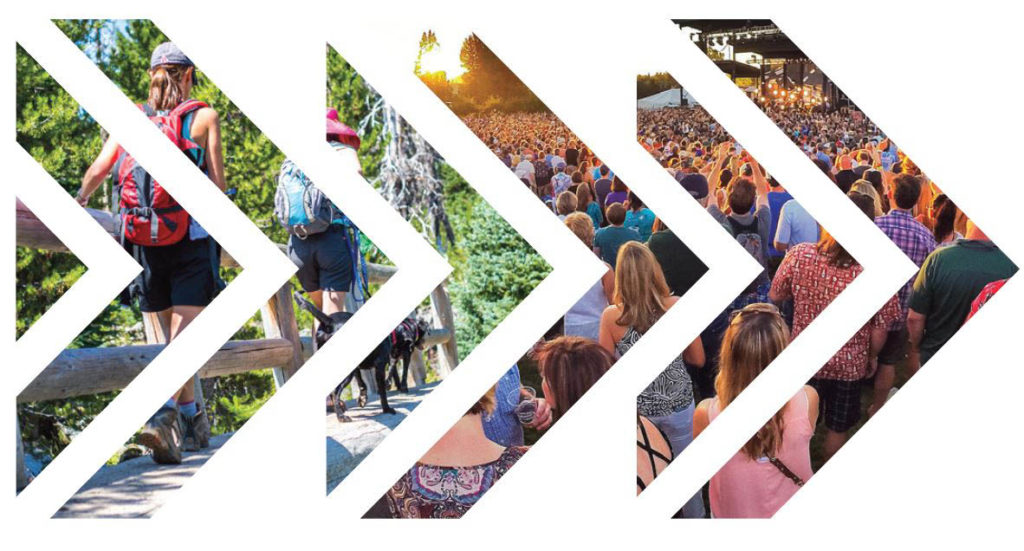 ---
Growth in our city and region is inevitable, so what do we Bendites value most as we manage our growth going forward? The Bend Chamber, in partnership with Hubbell Communications, has spearheaded a comprehensive survey of Bend's citizens to put into quantified terms, what we value. Come join us on February 5 for a reveal of the survey findings and discussion about how we can apply what we've learned from the survey to planning and preparing for a future we can live with, or even love.
This is more than just identifying the biggest issues we're facing. Affordable housing, transportation, child care, etc., are all known. The survey results will provide deeper insights from a statistically valid pool of citizens.
Join us for a presentation by Adam Davis, co-founder of DHM Research, and a report by  Ward Hubbell, President and founder of Hubbell Communications, on the survey results, along with insights and reactions from a panel of local developers, smart-growth advocates and others.
Local response panel:
David Welton – Bend YIMBY (Yes, In My Backyard!)
Kirk Schueler – President and CEO, Brooks Resources
Eric King – City Manager, City of Bend
Preston Callicott, CEO of Five Talent Software
Doors open for networking at 5 p.m. | Forum starts at 5:30 p.m. 
Registration includes a tasty beverage and appetizers!
Registration is $5 more at the door.
PARKING AT 10 BARREL:
There is additional parking north of the Pub building, as well as across the street, and along the shoulders of 18th St. But make sure you leave enough room near driveways for large truck deliveries. Do not park in "No Parking" or "Loading Dock" areas as your vehicle will be towed without prior warning.
---
Add this event to your calendar:
---