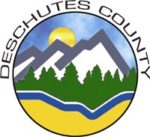 Pre-registration for this event is closed. Please join us at 10 Barrel to register at the door.
September 11, 2018
The Deschutes County Commissioner election is coming up on November 6!
Join us at What's Brewing for the debate between the candidates for Positions #1 and #3. Hear where they stand on issues like cannabis, land use, mental health and more. It is sure to be an exciting and informative debate! This event is co-moderated by Katy Brooks (Bend Chamber), Aaron Switzer (The Source Weekly), and Curtis Vogel (C.O. Daily/Zolo Media).
The format of this debate will be a modified-presidential style with questions not preceding the candidates, but each can ask one of his or her competitor and the audience will also get a window for questions.
The Candidates
---
County Commissioner Position #1
---
Tony DeBone // Deschutes County Commissioner
Commissioner DeBone currently serves as the chair of the Deschutes County Commission and is on the Economic Development for Central Oregon (EDCO) board. He also serves as an Ex-Officio Board Member of the Des Chutes Historical Museum/Society and is on the board of directors and the executive committee for the Central Oregon Intergovernmental Council.  Read More
---
Amy Lowes
As a 21-year resident of Bend, Oregon, she is deeply committed to managing our inevitable growth in Central Oregon and preserving the quality of life and natural landscape we all love and have become accustomed to. Read more
---
County Commissioner Position #3
---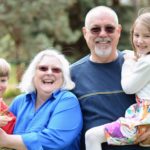 James Cook
Prior Governmental Experience: Chairperson of Redmond Urban Area Planning Commission; Redmond Budget Committee; Parks Committee; Dry Canyon Master Plan Update Committee. Read More
---
Currently, Patti is the Chair of the Deschutes County Republican Party. In 2016, she was appointed to serve as President Trump's Eastern Oregon Political Director. Her position included organizing President Trump's supporters in Oregon's eighteen counties east of the Cascades, which was an area he overwhelmingly won. Read More
---
Understanding the civic value of local elections, we are offering 20 "scholarship" tickets at no-cost to non-member, general public guests interested in attending this debate. You can sign-up for one of these tickets by contacting the Chamber  at chris@bendchamber.org. These seats will not include a beverage or food and are available on a first come, first served basis.
Doors open for networking at 5 p.m. | Debate starts at 5:30 p.m. | Registration now includes a tasty beverage and light appetizers!
Parking at 10 Barrel:
There is additional parking north of the Pub building, as well as across the street, and along the shoulders of 18th St. But make sure you leave enough room near driveways for large truck deliveries. Do not park in "No Parking" or "Loading Dock" areas as your vehicle will be towed without prior warning.
---
Add this event to your calendar:
---