June 12, 2018
Pre-registration is closed. Please join us at 10 Barrel East to register at the door.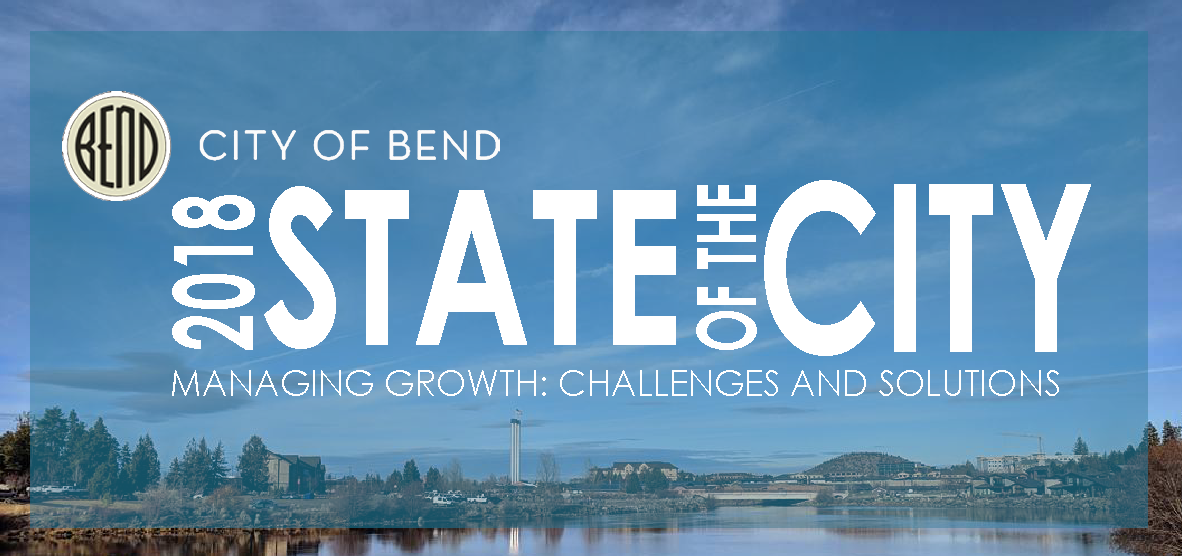 ---
The city of Bend is growing… we all know it and feel it. Our transportation infrastructure, land use and housing options are all being impacted. How is the city addressing the challenges that come with growth? 
Find out on June 12 at the Bend Chamber's State of the City Address. You'll hear from Mayor Casey Roats and City Manager Eric King as they present an overview of how the city is addressing growth-related challenges… and the plan for what's ahead.
Our speakers for the State of the City Address are:
Casey Roats, Mayor, City of Bend
Eric King, City Manager, City of Bend
Doors open for networking at 5 p.m. | Forum starts at 5:30 p.m. | Registration now includes a tasty beverage and light appetizers!
Pre-registration Bend Chamber members $35 | General Admission $45 ($10 more at the door)
Parking at 10 Barrel:
There is additional parking north of the Pub building, as well as across the street, and along the shoulders of 18th St. But make sure you leave enough room near driveways for large truck deliveries. Do not park in "No Parking" or "Loading Dock" areas as your vehicle will be towed without prior warning.
---
Add this event to your calendar:
---