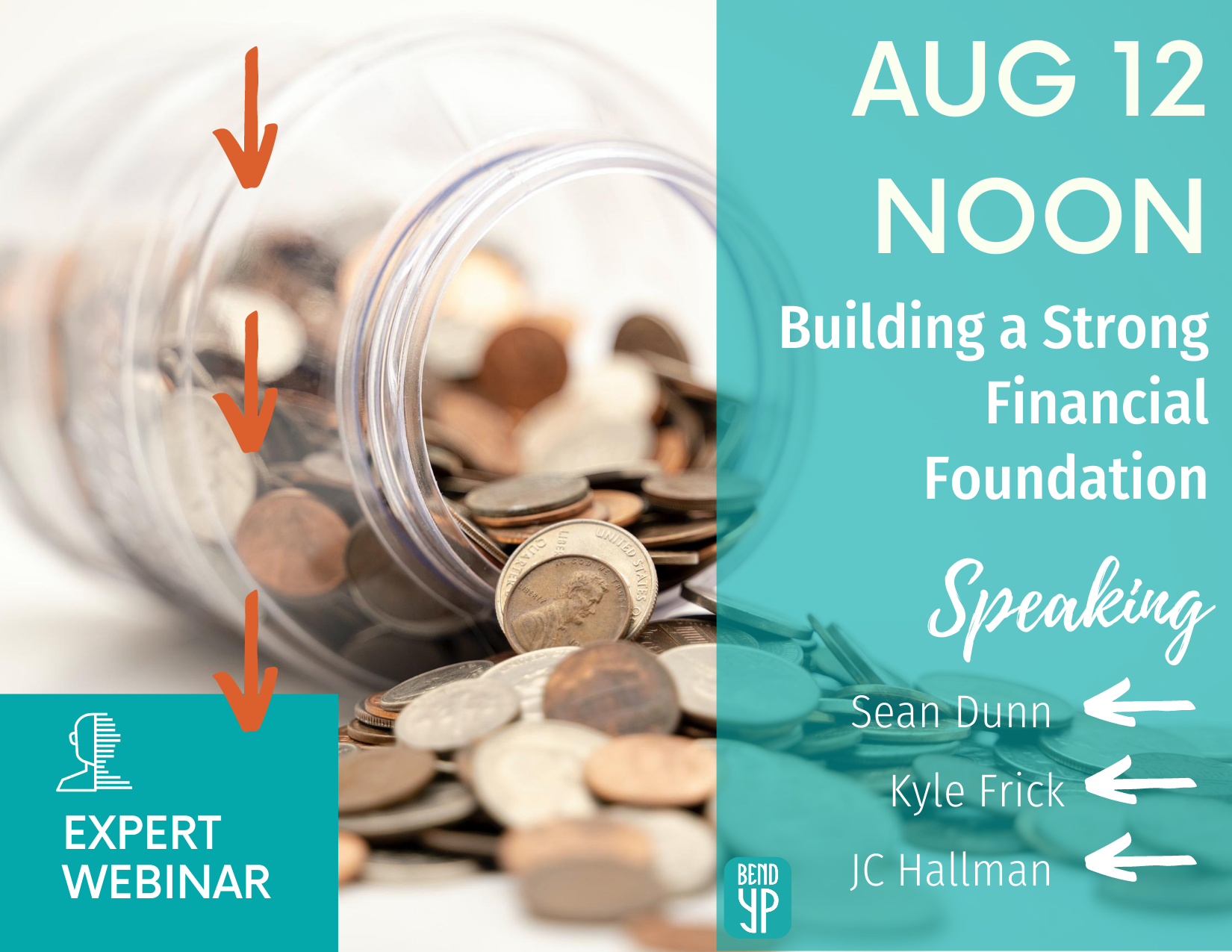 We hope you'll join us for this expert panel on MONEY, we know, everyone's favorite topic! In uncertain times like these, it's more important now than ever to keep your financial plans on track. Is your goal to buy a house next year, retire at 42, or set up a financial rainy day fund for times just like this – come learn from these financial experts to make sure your plan is on solid ground! Does it take 20% down to buy a home? Should I be putting 4% or 8% in my 401k? How do I build a credit score to get a better rate?
We will be joined by three panelists:
Sean Dunn w/ Directors Mortgage
Kyle Frick w/ Mid Oregon Credit Union
JC Hallman w/ Mid Oregon Wealth Management
Come learn tips and tricks on building your financial portfolio!
---
Add this event to your calendar:
---