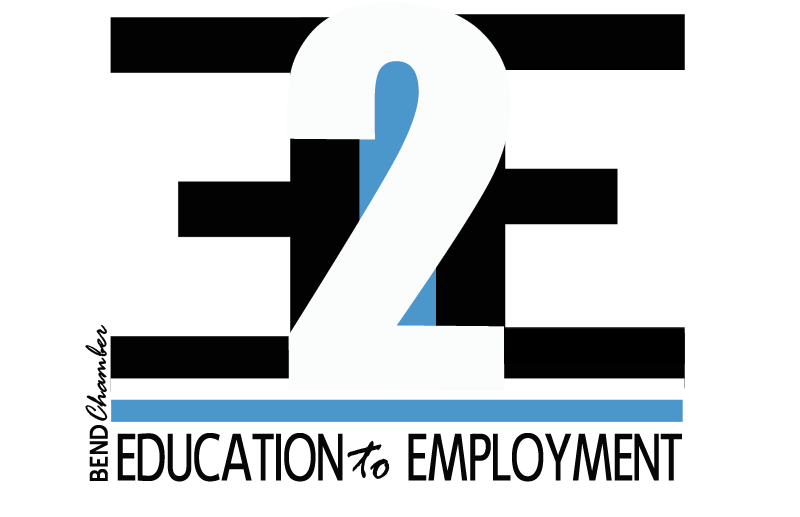 Pre-registration is closed. please join us at COCC to register at the door.
Is your business suffering from work force issues?
Business Owners and managers have shared the strain on business growth with the high demand for more homegrown talent.
That's why we're launching a new program!
Education to Employment (E2E) developed in collaboration with the Bend Chamber, Better Together & the education and workforce training community.
Please join us for the kick off event to engage with the panel as well as express what YOUR needs are in your industry, business stage and for future plans of growth as a community.
Having a workforce pipeline is a forefront issue across Bend's business sectors.  Bend businesses are experiencing a dearth in the hiring environment because the region is at "full employment", spurring the need to be creative in hiring locally or recruiting from outside the region. The addition of OSU-Cascades has increased the capacity for a home-sourced, highly educated workforce. Central Oregon Community College (COCC), as well as the education service districts, and other community organizations have long realized the importance of linking the business community to preparing the next generation of Bend's workforce.
Numerous efforts are underway to identify opportunities that serve as a link between Bend's growing businesses and the future workforce now within our education system.  This event will provide an opportunity to link businesses with the wide variety of services offered to assist in employment needs and prepare tomorrow's workforce.
---
Add this event to your calendar:
---