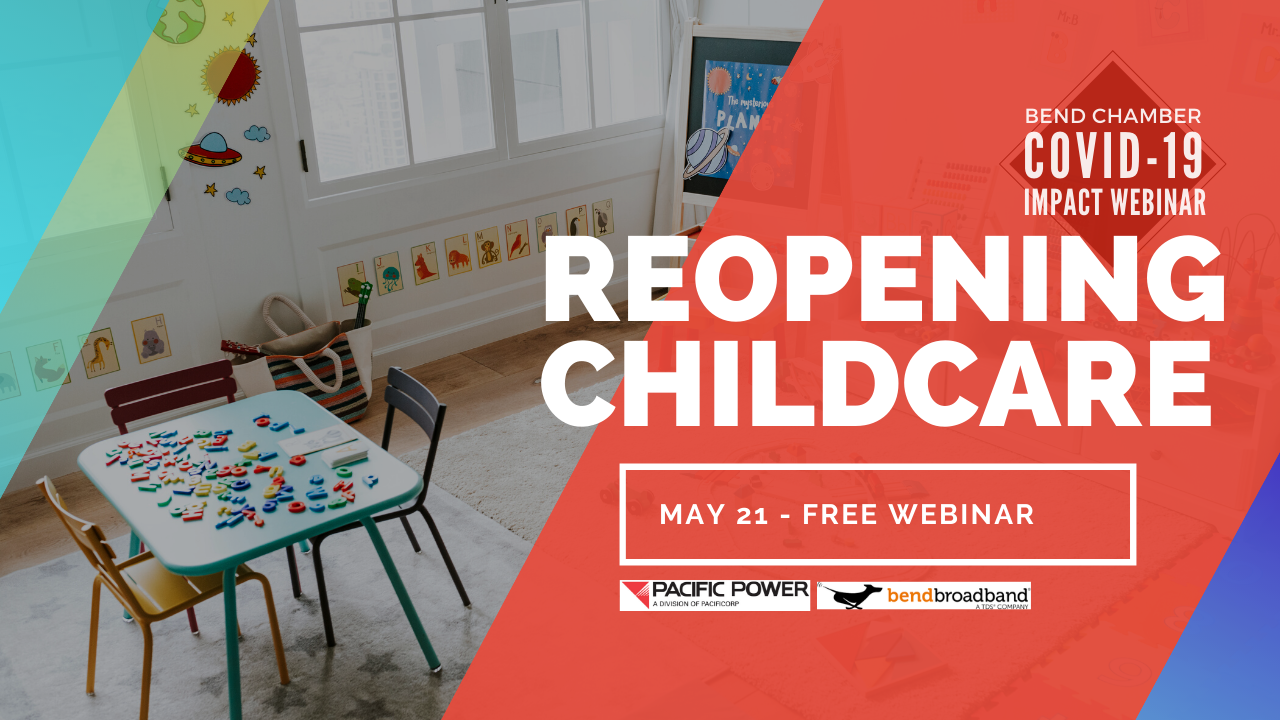 Join us for the next Impact Webinar in our series focusing on the reopening of the childcare sector.  As businesses begin reopening and employees are heading back to work, how will the childcare sector be able to safely provide services? We'll find out as the Oregon Health Authority has issued reopening guidelines.
---
Our guest speakers include:
Carolyn Eagen, Director of Economic Development, City of Bend
Karen Prow, Director of Childcare Resources, NeighborImpact
Megan Norris, Central Oregon Childcare Accelerator
Carolyn will share insights into what the City of Bend is doing to help childcare facilities during the reopening process. Karen will give us an overview of what reopening looks like from the providers' perspective. And, Megan will update us on the launch of CentralOregonChildcare.com.
The Q&A portion of the webinar will be somewhat flipped as the speakers pose questions to you, the participants, in order to engage in meaningful information sharing. Don't worry, you'll be able to ask questions, too.
This session's moderator:
Katy Brooks, CEO, Bend Chamber
Please register here to receive a Zoom link to join.
Thank you to our sponsors for this event: Pacific Power and BendBroadband
BendBroadband Drawing
BendBroadband is pleased to support the Covid-19 Impact Series. Learn more about BendBroadband offerings and enter to win this week's drawing for a $100 gift card to Barrio!
---
Add this event to your calendar:
---