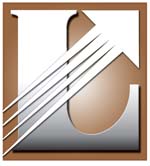 Pre-registration is closed.
Please join us at Tetherow Resort to register at the door.
Calling ALL Alumni (yes there are over 400 of you now!) Leadership Bend is celebrating 25 years of graduates in 2018!
Find your classmates and show up to share who truly is the "Best Class Ever"! Meet the incoming Class of 2018 and some of the original class of 1993.
Enjoy drinks and appetizers while learning about the "25th Anniversary" activities being rolled out for the year ahead.
Alumni VIP Survey – have you taken it, yet?
Help update the LB Alumni Directory, share your areas of involvement and mark the 25th anniversary with valuable feedback and data about YOU and this VIP program.
As our "community trustees" and stewards, you're kind of a big deal!  We hope you'll take a few minutes to complete the survey.
---
Add this event to your calendar:
---