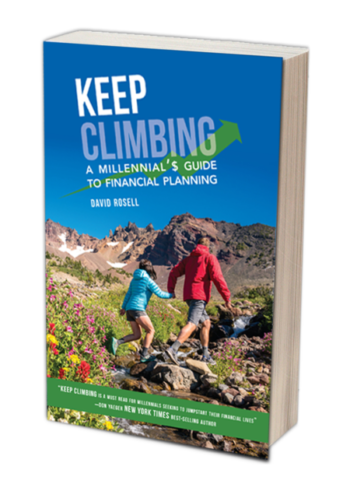 Pre-registration has been closed – Please join us at Barrel Thief Lounge to register at the door
Come celebrate with Bend author David Rosell as his second book is released.
Millennials face a uniquely challenging environment. In this one-of-a-kind guidebook, veteran world traveler and financial planning expert David Rosell takes you on an international journey that will inspire anyone with an independent spirit. Through his unique combination of adventure travel stories and practical financial advice, Keep Climbing: A Millennial's Guide to Financial Planning reveals the foundation that's key to your long-term financial success while discovering the joy and experiences the world has to offer.
Join us at Oregon Spirit Distiller's Barrel Thief Lounge in Bend for a fun evening of delicious, hand crafted spirits and good food from the Barrel Thief kitchen.
David Rosell is President of Rosell Wealth Management in Bend, Author of Failure Is NOT an Option ─ Creating Certainty in the Uncertainty of Retirement and a former Chairman of the Bend Chamber of Commerce.
---
Add this event to your calendar:
---