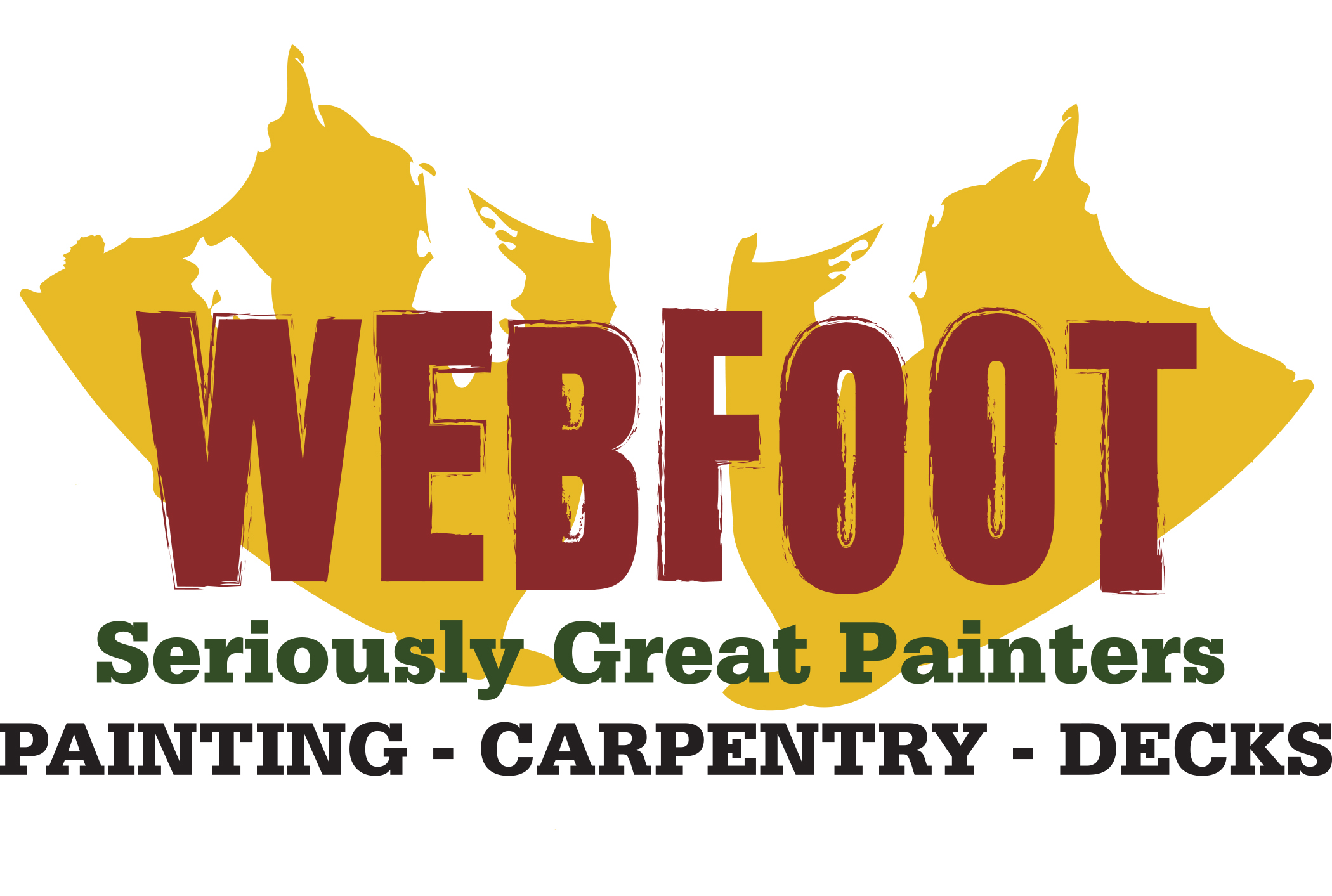 December 13, 2018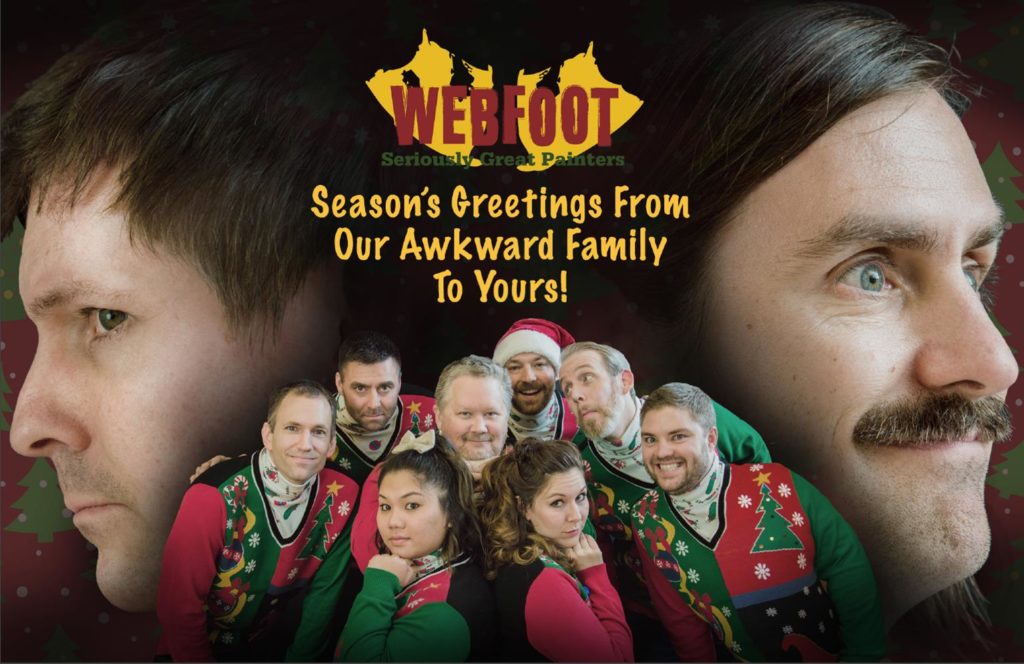 ---
You're not going to want to miss this! Come enjoy food from Bleu Bite Catering, beer, wine, holiday drinks, arcade games, ping pong, a holiday scavenger hunt, and a raffle with an amazing prize!
Webfoot Painting was born in 2003 while owners Gavin Hepp and Travis Ulrich studied business at the University of Oregon.  What started as a summertime way of making extra cash has grown to become one of Central Oregon's largest and most well-respected contractors.  With over 80 employees and 30 vehicles, Webfoot has gone from a part-time painting/skiing business to a national leader in the industry.
Webfoot's primary focus over the years has been creating raving fans by providing the best possible customer experience.  Their team has a relentless drive towards continuous improvement and development.  This drive has grown their business annually over 30%, taking their business from a simple painting company to a one-stop shop for all home and business maintenance needs offering deck maintenance, drywall repair, siding, deck building, carpentry repairs, and polyurea concrete floor coatings.
Through their efforts supporting the community and their two annual events, Carving for Kids and Project Serious, they have generated/donated over $500,000 to our local community.  It's not surprising that their number one value is Community, which certainly extends to their appreciation of Webfoot's internal community as well.
Teamwork follows, as everything they do requires the attention and care of an entire team from reception, to estimation, to performing the work, and finally invoicing and costing the project.  Being the Best, is not a pat on the back, it's a never-ending pursuit that drives their decision making.
Finally, Not Taking Themselves too Seriously… seriously.  If you not taking time to have fun with your job or create an environment that people want to show up to, then you're not attracting the best talent and you're probably not enjoying yourself, seriously.
---
Bend Young Professionals is a conduit for young emerging professionals, ages 21-40, to access unique and valuable experiences. We're engaging, educating and empowering young professionals to become the future leaders of business in the region. Bend YP: Growing relationships in and out of the workplace.
---
Bend Chamber Members: $15
General Admission: $25
($5 more at the door)
---
Add this event to your calendar:
---