August 23 2017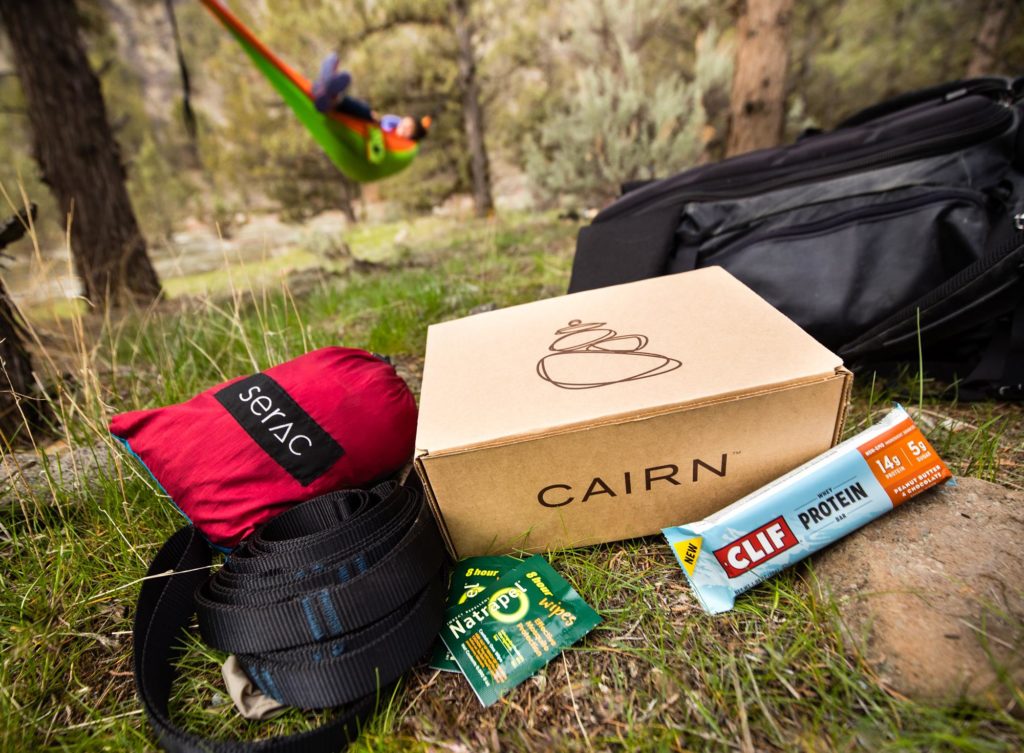 ---
We've all been there. After hiking or climbing or cycling or snowshoeing in to some remote spot, the campfire is where we always end up. It's where we share the details of this and every other trip we've taken. It's where we share our love for adventures. This sharing was the inspiration for starting Cairn. We believe we're more connected to this planet and the people we share it with when we're out here.
So, we started a company that would inspire people to get outside and share their experiences with others. We want to be like that campfire. So once a month, we send our subscribers a Cairn box – a reminder that what matters most is just outside. Inside every Cairn box is a curated collection of innovative products, gadgets and gear that will inspire you to get outdoors. So, open up your box and try new things, go new places, and share the experience with more people.
Catered appetizers will be served along with a selection of beverages.
And bring your business card to enter our raffle for Cairn box giveaways!
---
Bend Chamber Members: $5
General Admission: $15
($5 more at the door)
---
The Young Professionals Network (YPN) is a conduit for young emerging professionals, ages 21-40, to access unique and valuable experiences. We're engaging, educating and empowering young professionals to become the future leaders of business in the region. YPN: Growing relationships in and out of the workplace
---
Add this event to your calendar:
---