Feb 7, 2019
NOTE: Doors open at 7 AM and presentation begins at 7:30 AM.
CLICK HERE FOR PARKING OPTIONS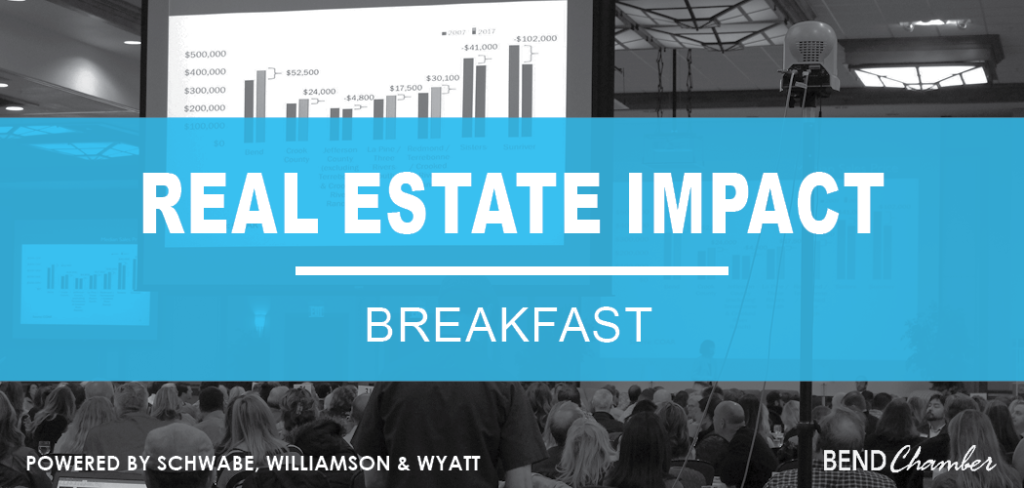 ---
The Bend Chamber, in partnership with Schwabe, Williamson & Wyatt, presents the 30th annual Real Estate Impact Breakfast.
How is technology impacting the real estate industry now and in the future? Probably in more ways than you think. Join us on February 7 at the Riverhouse Convention Center where our panel of experts will discuss artificial intelligence, digitalization, and, of all things… curb management.
The technological disruption that is happening in the real estate sector is set to radically transform the real estate profession. Recent research indicates that it is not just brokers but the entire real estate industry that has to rethink how new technologies as well as shifts in demographics and behavior will impact upon real estate jobs, skills and business models.
---
Keynote Speaker:
James Dwiggins, Chief Executive Officer of NextHome, Inc.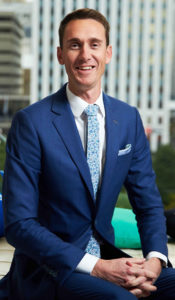 In December 2018, Dwiggins was named industry "Futurist" by RISMedia and featured in their flagship publication, Real Estate magazine. This particular honor is recognition of Dwiggins' contributions to the real estate industry and impacts that positively affect consumers and communities.
"Technology is changing real estate in all aspects from the built-environment to consumer habits and trends to transactional and financing activities," said Tia Lewis, Shareholder at Schwabe, Williamson & Wyatt. "As an emerging industry leader, we are excited to have James come share with us his industry overview for the future of real estate and how he has seen the impacts through working with his brokers and franchise owners in both large and small communities spread over 300 locations nationwide," she added.
Dwiggins regularly speaks to audiences at the California Association of Realtors Annual Conventions, the Asian Real Estate Association of America, the Inman Agent Reboot and Real Estate Connect conferences, and numerous Women's Council of Realtors and local Realtor's association meetings and events. At the Real Estate Impact Breakfast, he will present "Engaging the Future," where he'll discuss trends, disruptions, and technology impacting the future of the real estate sector.
---
Panelists:
Marc Butorac, PE, PTOE, PMP, Kittelson & Associates, Inc.
Jon Skidmore, Assistant City Manager, City of Bend
Nick LeLack, Community Development Director, Deschutes County
Jeff Patterson, Schwabe, Williamson & Wyatt PC
Garrett Stephenson, Schwabe, Williamson & Wyatt PC
---
---
Table Sponsors:
10 Barrel Brewing Company
AmeriTitle
Cascade Natural Gas Corporation
Cascade Sotheby's International Realty
Central Oregon Association of Realtors
Columbia Bank – Wall Street
Compass Commercial Real Estate Services
Economic Development for Central Oregon
First Interstate Bank – Downtown
Harcourts The Garner Group Real Estate
Hayden Homes
Horizon Broadcasting Group
Keller Williams Realty Central Oregon
loanDepot
Mazama Designs
Mid Oregon Credit Union
Neil Kelly Company
Old Mill District
PacificSource Health Plans
RE/MAX Key Properties
Robberson Ford Lincoln Mazda
Schwabe, Williamson & Wyatt PC
The Bend Radio Group
The Oregon Stapler
The Source Weekly
US Bank – Region Offices
Zolo Media – KBNZ (CBS) KOHD (ABC)
Event Partners
---
Add this event to your calendar:
---