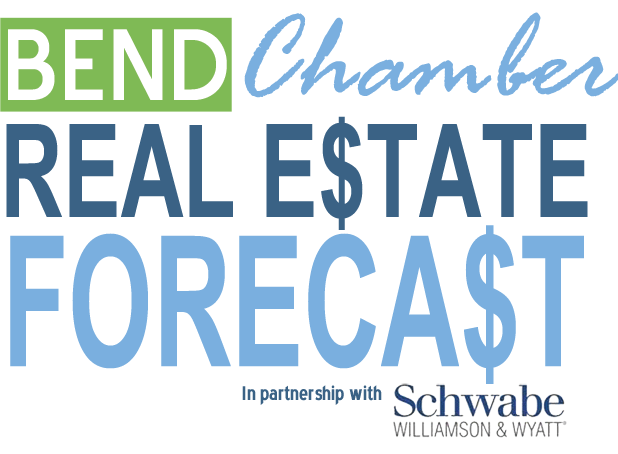 SOLD OUT!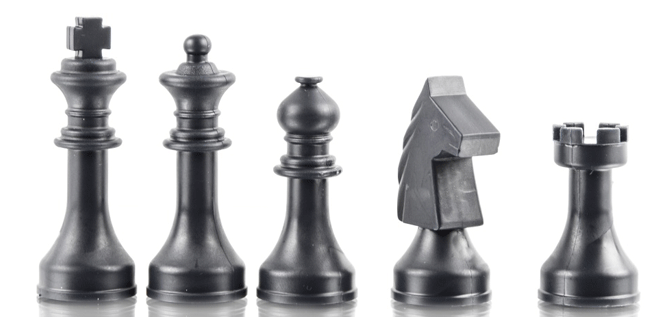 ---
April 20, 2017
The secret is out, we're growing and it's happening fast! With Bend-Redmond ranking #1 in the top U.S. Best-Performing Small Cities Index, rising from eight in 2015, (Milken Institute 2016 Best Performing Cities Report) we have a lot to talk about.
The Bend Chamber in partnership with Schwabe, Williams & Wyatt is pleased to present its 20th Annual Real Estate Forecast Breakfast – Central Oregon's premier real estate event, featuring insights from leading experts in the Central Oregon real estate industry and beyond. For 20 years we've been assembling speakers to forecast the year ahead in real estate. And each year they've pretty much been spot on. It's their business. It's what they do.
Like chess, the real estate playing field requires an artful mix of skills, tactics, and strategies. A chessboard is limited to just 64 squares and is two-dimensional. Real estate's domain covers a lot more space, and requires thinking across economic, social, political, and technological dimensions. As we consider the emerging trends going into 2017, it's essential to look two or three moves ahead in the fascinating and competitive field that is the real estate industry. And, since no single move can be considered in isolation, it will be important to see the pattern linking several trends as they evolve interactively.
Join our panel of experts as they navigate their way through the ever changing world of Real Estate discussing key emerging trends that will shape the real estate market in 2017.
Panelists:
Brian Fratzke, Principal Broker, CCIM, Fratzke Commercial Real Estate Advisors Inc
John Skidmore, Assistant City Manager, City of Bend
Nick Lelack, Community Development Director, Deschutes County
Garrett Stephenson, Of Counsel, Schwabe Williamson & Wyatt
Wes Price, Partner, Price/Fronk & Co
Facilitated by:
Tia Lewis, Shareholder, Schwabe Williamson & Wyatt
---
General Admission – $59 for both members and community
Table Sponsor with 10 seats – $790
Table Sponsor without seats – $200
(Seats are $10 more at the door)
Breakfast Buffet will include eggs, bacon, sausage, French toast, fruit, granola, yogurt and more!
Table Sponsors
Amerititle
Bank of the Cascades
Bend-La Pine Schools
Bend Memorial Clinic
Brooks Resources
Cascade Sotheby's International Realty
COCC
Columbia Bank
Compass Commercial Real Estate Services
Delicious Design
First American Title Company of Oregon
Harcourts The Garner Group Real Estate
Hayden Homes
Mazama/The Oregon Stapler
Mid Oregon Credit Union
Oregon Community Credit Union
PacificSource Heath Plans
Robberson Ford Lincoln Mazda
Schwabe, Williamson & Wyatt PC
The Bulletin
The Miller Lumber Co.
Windermere Central Oregon Real Estate
Zolo
---
Add this event to your calendar:
---