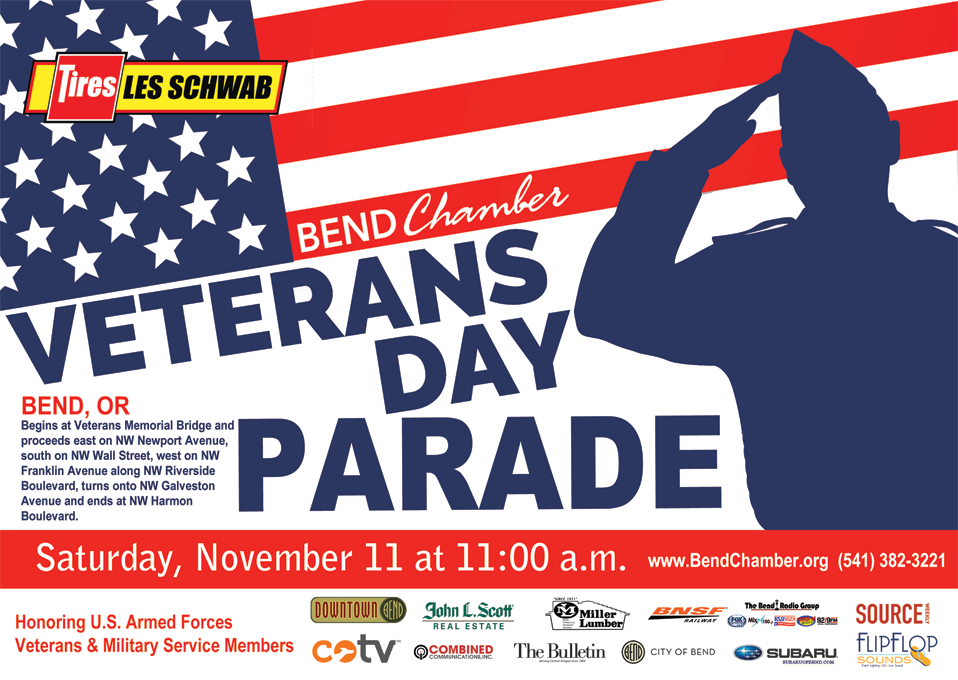 Nov 11, 2017
---
Bend's Annual Veterans Day Parade is one of the largest Veterans Day parades in Oregon with more than 120 organizations participating and thousands of spectators lining the streets of downtown Bend. Our 2017 Grand Marshal is Leon Devereaux, Jr. U.S. Navy, WWII fighter pilot, awarded the Air Medal with 3 Gold Stars.
The parade kicks off at 11 a.m.
Watch last year's parade! = http://zolomedia.com/2016-bend-veterans-day-parade/
---
THE PARADE ROUTE
Begins at Veterans Memorial Bridge and proceeds east on NW Newport Avenue, south on NW
Wall Street, west on NW Franklin Avenue along NW Riverside Boulevard, turns onto NW
Galveston Avenue and ends at NW Harmon Boulevard.
---
Steve Esselstyn, former special events liaison of the Bend Police Department, supports
our veterans! He has donated a check to cover the cost of parade permits for 10 years!
Steve is also a member of the Band of Brothers. We offer thanks and wish to
acknowledge his generosity and loving service to our community.
---
Following the parade, VFW Post 1643 will host an open house from 1-5 p.m.
---
Add this event to your calendar:
---