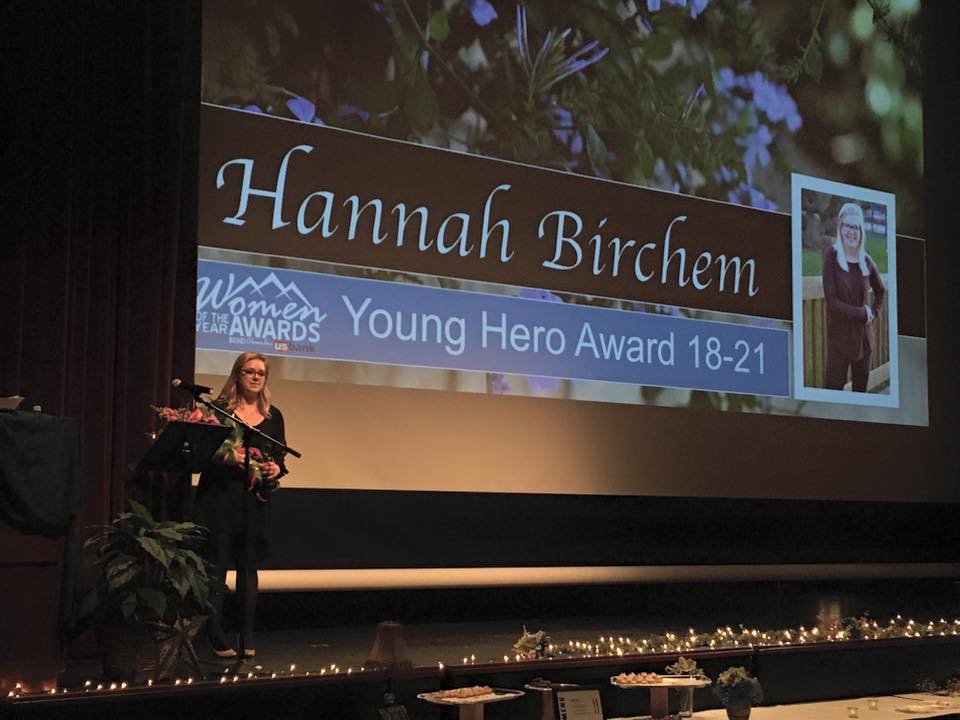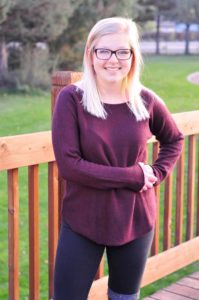 Young Hero Age 18-21 Winner:  Hannah Birchem
As an 18-year-old college freshman, Hannah is dual enrolled at OSU Cascades and COCC as a social sciences major. In addition to being a student Hannah is a mentor, a role model, a volunteer and a program coordinator for one of Boys & Girls Clubs of Bend's newest program, Junior Club (an after school curriculum based program for kindergartners).
Hannah is pursuing the social services field in hopes to continue her involvement with the organization that she believes has given so much to her and her family. Her eventual goal is to become the director of resource development to ensure that the Boys & Girls Clubs always have the resources and support they need to continue serving the Bend community.
Hannah is someone that lives to serve. If you were to ask Hannah why she does so much for those around her and her community she would simply answer, "because that is what I was called to do."
"If you were to ask any of the staff, board, volunteers or kids at the Boys & Girls Club they would tell you Hannah is a hero. As defined a hero is a person who is admired for courage, outstanding achievements or noble qualities. Hannah embodies all of these characteristics."