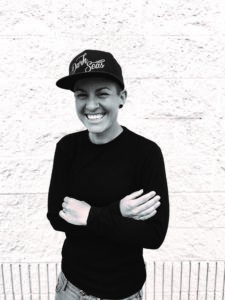 Entrepreneur of the Year Winner:  Sarah Pool
Sarah is a native of Bend and the founder of the successful kale-chip company, Pacific Superfood Snacks.
Sarah started Pacific Superfood Snacks in Portland at the start of 2012. She quickly grew it into a multi-million dollar business that she sold in June 2014 to a global natural foods company, Made in Nature, based in Boulder, CO. As a Certified B Corporation, Sarah continues to commit herself to driving the company's mission and great vision to be a responsible business and corporate citizen, utilizing the power of private business to affect positive change.
Growing the business 10 times the size in less than six months, she re-located the company to Bend, where it now employs over 60 people, part and full time.
According to her Women of the Year nomination form: "She is a solid and inspired leader, works damn hard, and seeks not only to manufacture great food, but to create a wonderful company for employees who can change the world through healthy eating."