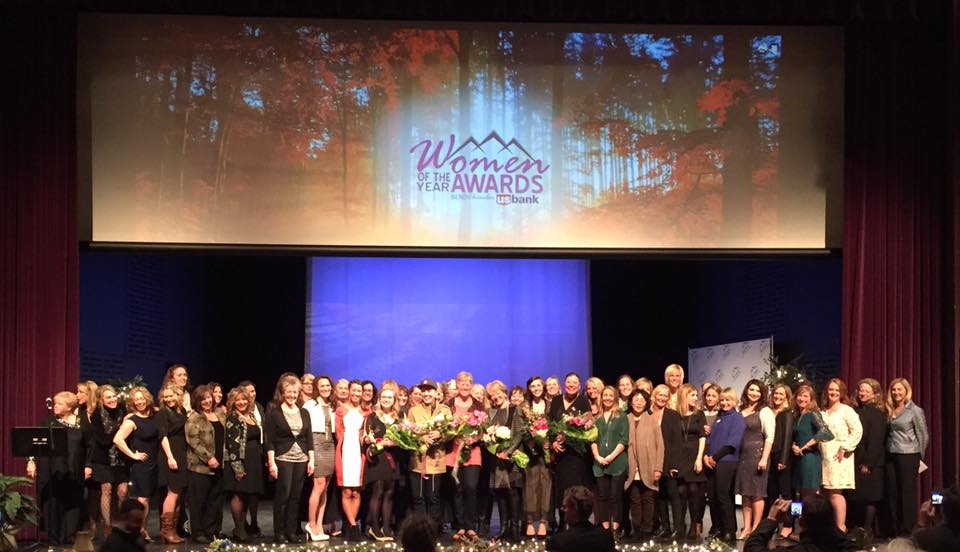 Click here to see more pictures!
On Wednesday evening, more than 350 attendees gathered at the Tower Theatre to celebrate and honor women from throughout Central Oregon at the Bend Chamber's second annual Women of the Year Awards.
An impressive panel of 10 judges selected the following recipients for the Women of the Year Awards:
The Bend Chamber received 51 nominees in total for the six awards categories. Nominations were open to both Bend Chamber members and non-members.
"The caliber of nominees was extraordinary and the recipients were truly deserving of this recognition," Rogers said. "However, to me, they are all winners because they are all amazing women who have demonstrated their commitment to the betterment of our region."
The purpose of the Women of the Year Awards is to recognize exceptional women of all ages, of diverse cultures, roles and accomplishments, who have demonstrated commitments to the betterment of our local community and beyond.