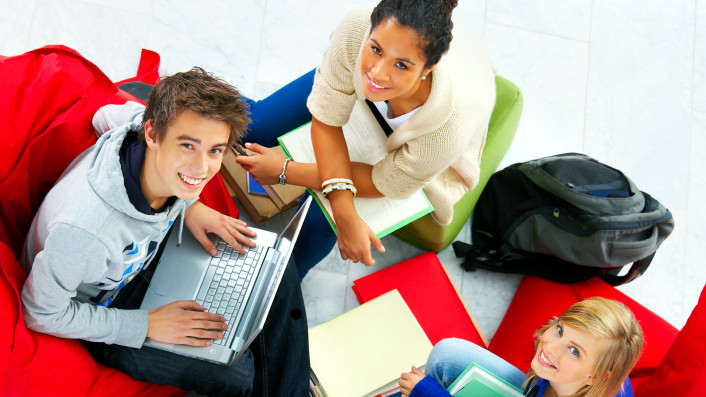 ---
On Wednesday, May 2, Bend-La Pine Schools celebrated 66 staff members who make a positive difference in the lives of students — from classroom teachers to custodians — during the annual Excellence in Education awards at Mountain View High School.
"I am proud to work alongside these dedicated staff members, who give their hearts, time and talents to make the lives of students better," said Superintendent Shay Mikalson. "I look forward to this event each year and getting the chance to honor their contributions to our schools."
The honored staff members will be considered for Bend-La Pine Schools' teacher and support staff person of the year awards, announced in August.
Staff members honored for their outstanding contributions are:
Amity Creek Magnet at Thompson School: Jake Daggett
Bear Creek Elementary School: Lindsey Manitsas and Ximena Vega
Bend Senior High School: Jennifer Groth and Steve Wetherald
Buckingham Elementary School: Erin Brown and Margy Tucker
Cascade Middle School: Craig Kidder and Tara Termes
Distribution Center: Dan Vannoppen
Education Center: Wendy Reeves
Elk Meadow Elementary School: April Jorgenson and Jessica Scott
Ensworth Elementary School: Theresa Dent and Andrea Thompson
High Desert Middle School: Sharlline Markwardt and Veronica Trejo
High Lakes Elementary School: Kevin Godard and Nicole Suttle
Highland Magnet at Kenwood School: Shelly Hill and JJ Howard
Juniper Elementary School: Marlene Johnson and Marna Larsen
Information Technology: Genti Saliu
La Pine Elementary School: Jackie Kellogg and Sandra Reeves
La Pine High School: Shanon Bryant and Lindsey Christian
La Pine Middle School: Liana Hollingsworth and Michelle Whitney
Lava Ridge Elementary School: Lori Crawford and Dyan Sultzer
Maintenance Department: Michael Martin
Marshall High School: Carolyn Carry-McDonald and Annette Shears
Mountain View High School: Penny Andrews and Sorahi Harati
Nutrition Services Department: Jenette Perras
Pacific Crest Middle School: Liza Huet and Sara Mitchell
Pilot Butte Middle School: Carter Larkin and Christina Lemke
Pine Ridge Elementary School: Monet Biancucci and Judy McMillan
Ponderosa Elementary School: Sha Brown and Jaime Desmarais
Realms Middle School: Dante Biancucci
R.E. Jewell Elementary School: Ashley Ertle and Sandy Vannoppen
Rosland Elementary School: Matthew Haney and Dail Pautz
Silver Rail Elementary School: Lauren Kittelson and Kate Pardo
Sky View Middle School: Gay Sato and Geo Shebley
Special Programs: Kim Laing and Alyssa VanSyckel
Summit High School: Kathie Quick and Karen Young
Three Rivers School: Suzanne Holman and Michelle Johnson
Transportation Department: Christina Cathcart
Westside Village Magnet at Kingston School: Greg Bueker and Scott Robertson
William E. Miller Elementary School: Meredith Blackwell and Stephanie Rodgers