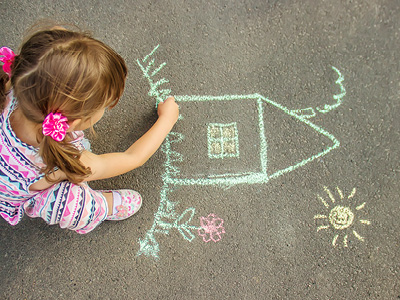 In Central Oregon, as in many other places throughout the country, there is a profound lack of affordable and accessible child care; a child care desert, if you will. On September 25 and 26, the Bend Chamber of Commerce in conjunction with the U.S. Chamber of Commerce Foundation and other local chambers in Central Oregon hosted meetings to discuss the current child care desert issue. Chambers of commerce are embracing this issue as it is really a workforce and economic issue.
Attending the meetings over the two days in Madras, Prineville, Redmond, Sisters, Bend, and La Pine, were representatives of many factions, including city council, county commission, state legislature, the Governor's office, child care providers, nonprofit organizations, business leaders, and education institutions.
Everyone is in agreement that this is a complex issue and that it can't and won't be solved with just a single solution. Construction costs, zoning, permitting, staffing, compensation, and margins all come into play and impact the issue in their own way.
The city has taken a step at reducing service development charges (SDCs) for child care facilities by as much as 70%. That's a start, but the construction or build out process for a child care center/facility can be a long one. Others are doing their parts, too, contribute to the over all solution.
The Bend Chamber is taking action to put in place a Child Care Accelerator position. This resource will be housed at the Chamber, but will mobile throughout Central Oregon. Specifically, this person will be tasked with:
Working with regional partners to assist child care providers in understanding and navigating the permitting process.
Spearheading efforts to pilot a collaboration between OSU-C and COCC to be replicated throughout the region.
Identifying and securing employer funds for startup and operational offsets for new child care facilities.
Identifying public and private partners to reduce costs of creating new, high-quality child care in Central Oregon.
Coordinating with regional partners to ensure quality and access to child care.
The Chamber expects to have someone in place as the Child Care Accelerator by November 1, 2019.
There is much work to be done, but if the private and public sectors collaborate and contribute, we can start to make significant headway and developing solutions.