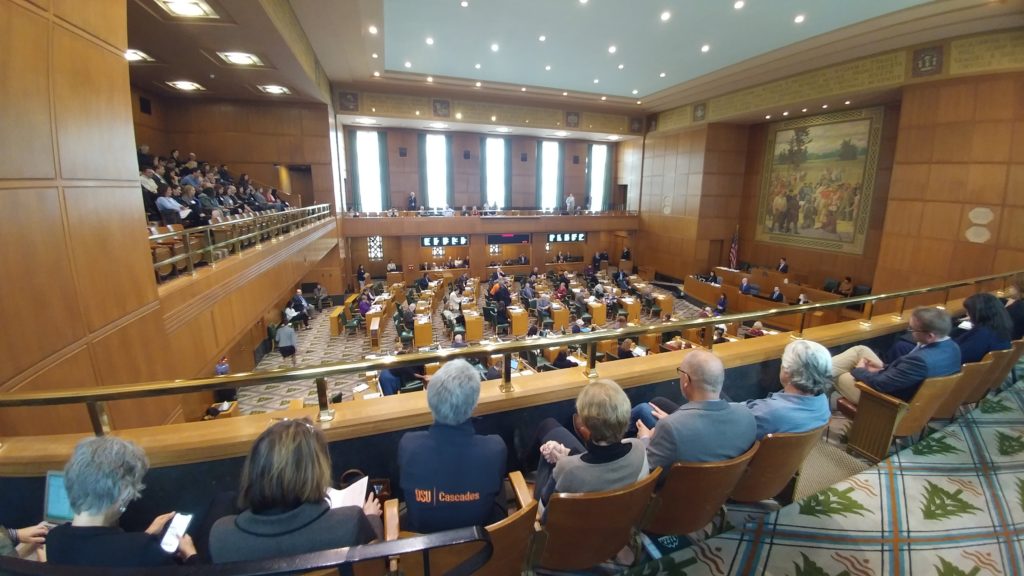 On April 10, 2019, we, the Bend Chamber and our members participated in Chamber Day at the Capitol in Salem with a full day planned of meetings with elected officials and state leaders. The purpose of the day was to showcase a variety of businesses and industries, express concern of cumulative impact from new revenue generation bills, and to advocate and discuss legislative opportunities for our region.
Central Oregon Daily reports on the day with a great recap called Stating their Case ->> CLICK HERE
Read more about "Chamber Day" in Salem – >>CLICK HERE
Watch the panel discussion from our " What's Brewing // Oregon's New Revenue Play" we held on April 9, 2019 with Knute Buehler, Jeremy Rogers, Wes Price, and Eileen Kiely where we discussed proposed taxes and spending at the state level  ->> CLICK HERE
---
Click the image below to view our 2019 Legislative Priorities Packet we are presenting to the decision makers in Salem.
---