By: Jennifer Stephens // Bend Chamber Government Affairs Contractor 
Why Advocate?
Why should the Bend Chamber, or any individual, business, organization or government body for that matter, advocate for the issues they care about? Let's start at the beginning.
---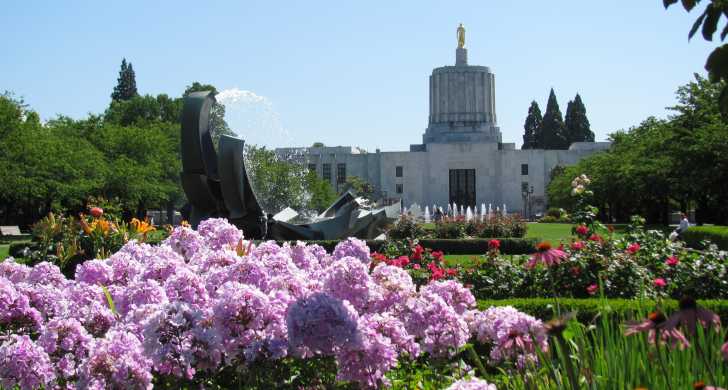 ---
The WHO in asking, "Why Adovcate" is you.
The Bend Chamber represents 1,300+ organizations and over 25,000 employees of diverse industry and size in Bend!
WHAT to advocate for?
The Advocacy Council and its subcommittee, Legislative Council, are made up of Bend Chamber members who represent various industries and perspectives. They meet regularly to monitor, evaluate, discuss and make recommendations to the Bend Chamber President/CEO and Board of Directors for action. During 2019, so far, the Bend Chamber has submitted letters to elected officials regarding affordable housing, rent control, child care, among other issues impacting local businesses. The Advocacy Council focuses on issues and opportunities which may impact the health of the businesses, our community and economic stability of Bend.
Are you hooked yet? Chamber Day at the Capitol is April 10.
WHEN to take action?
There are many considerations regarding process and timing that go into this answer. In some cases, participating in community meetings early on and then throughout the process is a good route and other times a formal letter or testimony is more effective or appropriate.
WHERE do we go?
The Bend Chamber works closely with the City of Bend, Deschutes County, State Legislature, as well as many other local districts and agencies. Depending on the issue, you may see Katy Brooks, Bend Chamber's President/CEO, one of our board of directors, or our business members in Bend at a City Council meeting or in Salem at the State Capitol.   
HOW to advocate?
First, listen to understand the issue, talk to community partners and leaders, and become informed. Then, be engaged and participate fully. Finally, when the time is right, take action in writing a letter or testifying. Process, momentum, thought and consideration leads to effective advocacy.
WHY advocate?
It makes a difference. It makes a difference for you, our 1,300+ members and 25,000+ individuals. In 2019, whether local or state, political ideology or otherwise, there are big hurdles to overcome, but you are worth the effort, risks, and challenge of advocating for or opposing issues which affect the health of our local businesses and economic stability of Bend. Elected officials need to hear from us and from you. Advocacy starts a conversation, or is part of an ongoing dialogue, which makes elected officials better leaders and our community stronger.