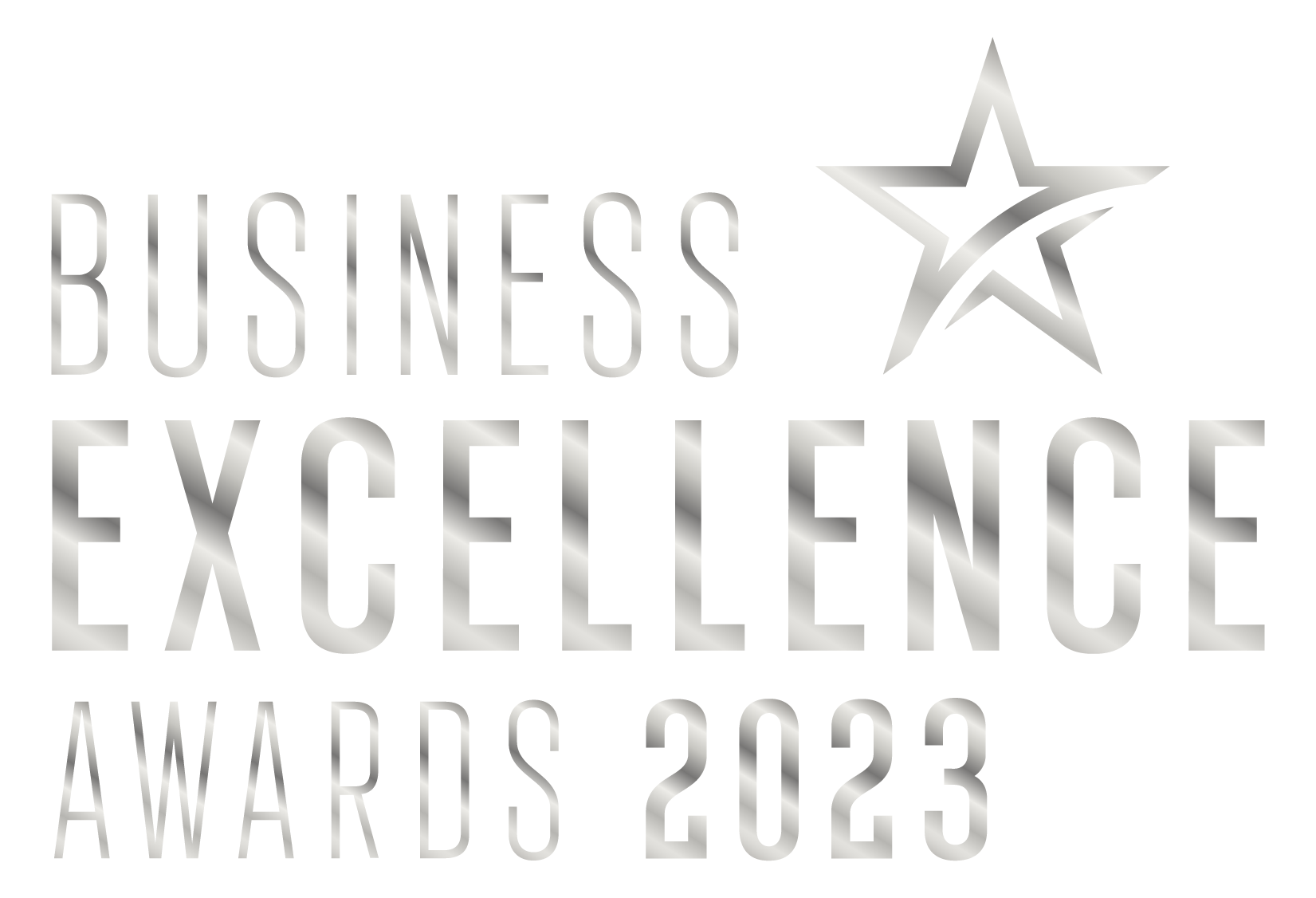 Online Registration is Now Closed.
Walk-ins are welcome.
Please register in-person at The Riverhouse.
The nine award recipients have been announced and we are thrilled to celebrate their inspiring achievements!
Join us on March 7 for the award ceremony and celebration while enjoying appetizers and drinks, plus networking with Bend's business community.
The ceremony will recognize a diverse range of organizations, including large corporations, nonprofits, small local businesses, and community leaders. We will honor two organizations each from four categories, one large (more than 40 employees) and one small (40 or fewer employees), plus recognize outstanding leaders for their contributions to their places of business and the community at large.
CATEGORIES
EVENT SCHEDULE
5:30: Doors Open
5:30–6:15: Appetizers & Drinks
6:15–7:30: Awards Ceremony
7:30–8:00: Celebration & Connections
COST: $85 per Person
Admission includes appetizers, complimentary signature cocktail
plus one additional beverage.
Online registration for this event is closed.
Walk-ins are welcome. Please register in-person at The Riverhouse Convention Center on March 7 at 5:30 p.m. We look forward to seeing you there!
Our Emcee for the Evening
Emily Kirk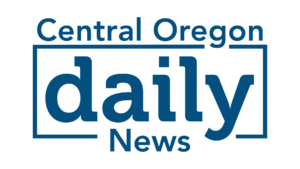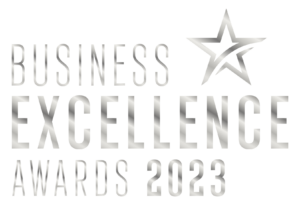 Congratulations Award Recipients!
Read the inspiring stories about each award recipient.
The recipients of the Excellence in Innovation Award have demonstrated unique innovation through technology, product development, transformative business practices, or other techniques.
Farewell Media
SMALL ORGANIZATION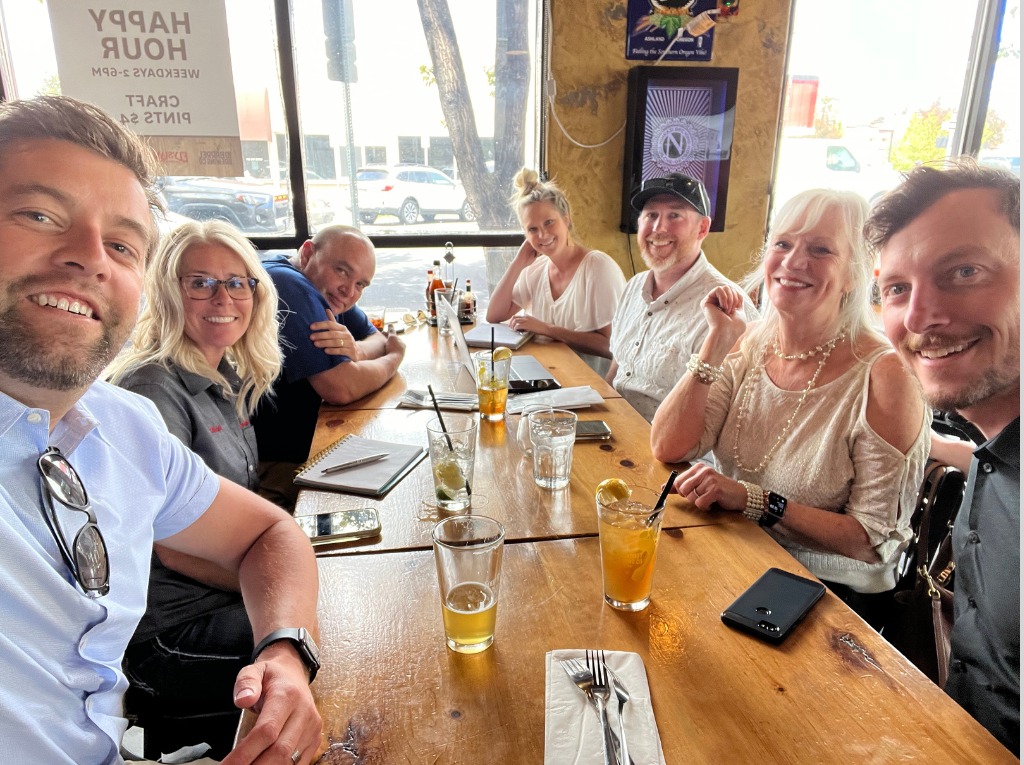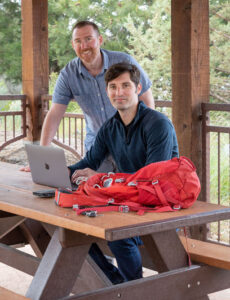 Farewell Media has grown from a "side hustle" to a business with an office, employees, contractors, and interns. We've consistently stayed on top of the latest trends in search engine optimization (SEO), website design, website development, website management and copywriting.
Last year, we launched our first monthly SEO service where we use competitive analysis to create new content for our monthly clients. We've learned new strategies to build upon our client's websites to continue the momentum after we have launched their new website.
Bucking the norm of WordPress as a platform, we are a leading agency in town for the Webflow platform and our clients are loving it.
I am thankful for the opportunity to serve local businesses and nonprofits in Bend through the services provided by Farewell Media. As someone who grew up in Bend, supporting other business owners has been very rewarding. The recognition from the Bend Chamber of Commerce through the Excellence in Innovation Award is genuinely appreciated. We remain committed to supporting the success of local businesses, nonprofits, students, and employees in our community.

— Kevin Watkins, Owner + Web Designer
EXCELLENCE IN WORKPLACE ENGAGEMENT
The Excellence in Workplace Engagement Award shine a light on the internal human resources practices that create a uniquely inspiring and welcoming place for their employees to work and thrive.
Oregon Media
SMALL ORGANIZATION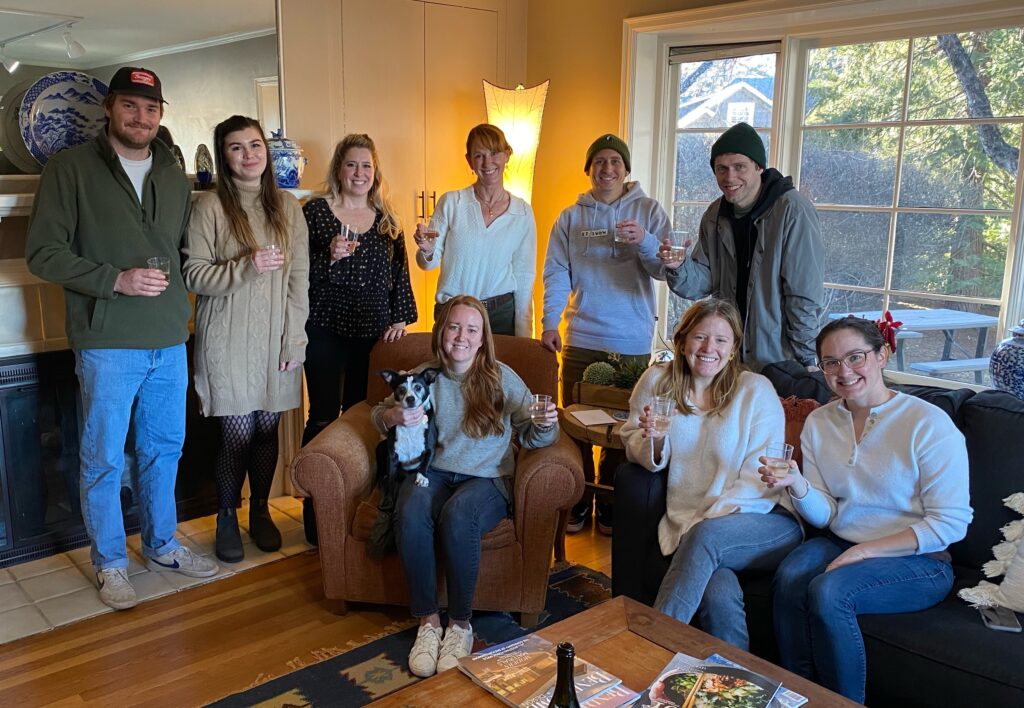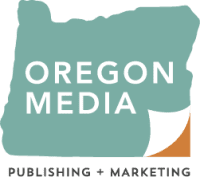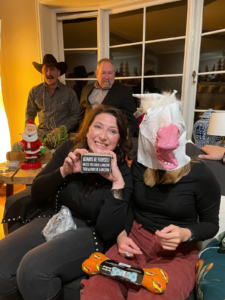 At Oregon Media, the team is led with authenticity, integrity and transparency. Our weekly full-team meetings address short-term and long-term overall company challenges and goals, along with individual objectives. Budgets are shared openly, new opportunities are brought up for each employee to weigh in on, and past mistakes are solved by the entire team. Every employee is given the confidence to share their input and bring fresh ideas to the table.
Oregon Media's motto is "freedom and responsibility". This means there is no time clock to punch into and no mandatory time employees need to be at the office. We frequently gather to collaborate but also know creative thinking time is often best spent at home. This freedom allows our employees to live life to the fullest here in Central Oregon and actively participate in the lifestyle Bend offers, which is what we aim to celebrate through our publications.
"Oregon Media is honored to be recognized for workplace engagement. Our team is fortunate to work together in a space that inspires us to do our best for each other and our clients so we all thrive and rise together. When we heard about the award, there was a collective "whoop" in our office! The award acknowledges our company goal of being supportive not only in the workplace, but in the community. Working at Oregon Media is helping each of us become the best versions of ourselves—both professionally and personally. Thank you for the recognition!"

— Katryna Vecella, Associate Publisher
Beaver Coach Sales & Service
LARGE ORGANIZATION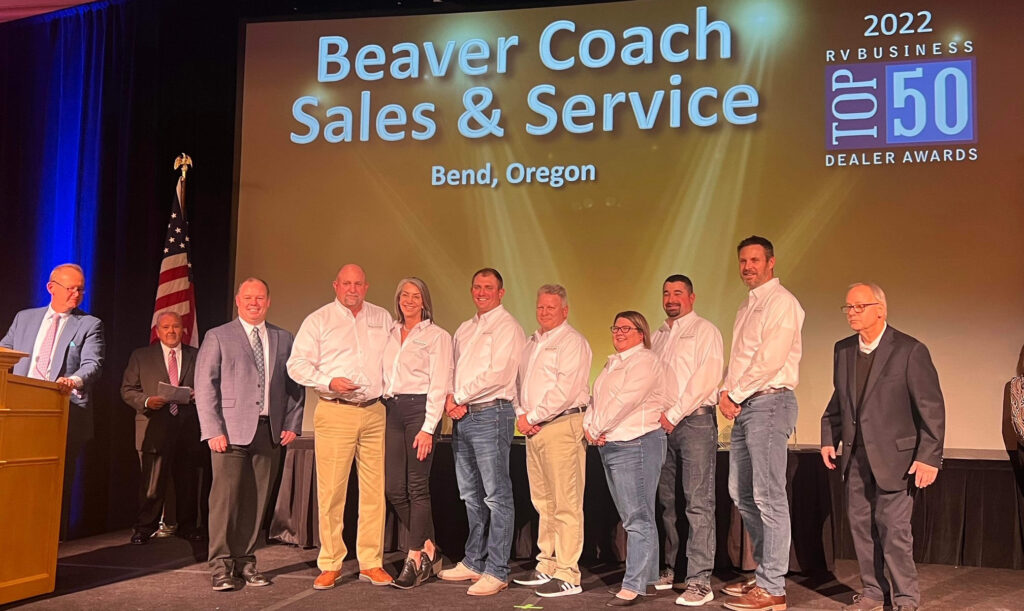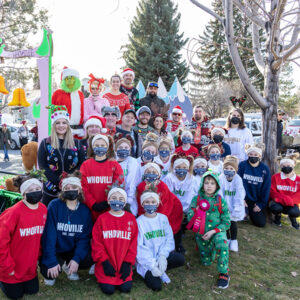 Beaver Coach Sales & Service lives by its mission statement, "To provide opportunities for adventure and enrich the lives of others."
This mission resonates with customers, employees, and the community. They excel at and strive by building relationships with customers. When customers walk in the door, they are greeted professionally. With a personable and experienced sales team, finance, service, and parts are available to assist each customer, from fitting a coach of their preference to ongoing maintenance and customization.
They believe in the RV lifestyle. With over five decades of employee expertise, they are nationally recognized by customers and manufacturers for their reputation for excellence. They describe their employees as thoroughbreds because the team exemplifies grit, heart, focus, and drive.
Beaver Coach Sales & Service stands for generosity throughout Central Oregon. They have a heart for the youth of our Oregon community. They encourage their employees to give back and experience the gift of philanthropy through yearly sponsorships and events. For example, they partner with the Boys and Girls Club throughout the year encouraging youth to stand out in the community with events like the Kendall Cares Soapbox Derby, as the main sponsor for the Flannel & Frost charity event, or out in the cold of the Christmas Parade.
We are honored to receive The Bend Chamber of Commerce excellence in workplace engagement award. Over the past 11 years, we have strived to build our workplace into a family environment. Whether it is our employees, customers, or partnerships within the community, we want them to feel welcomed as a part of our family. Building strong relationships is the key to a business that stands out within the community and creates an environment that people want to be a part of.

—Kristina Whaley, Rentals/HR Manager
EXCELLENCE IN COMMUNITY STEWARDSHIP
The recipients of the Excellence in Community Stewardship Award are nonprofit organizations that have had a significant impact on our community and the greater region by leveraging their expertise, actions, and limited resources in a truly effective way.
High Desert Food & Farm Alliance
SMALL ORGANIZATION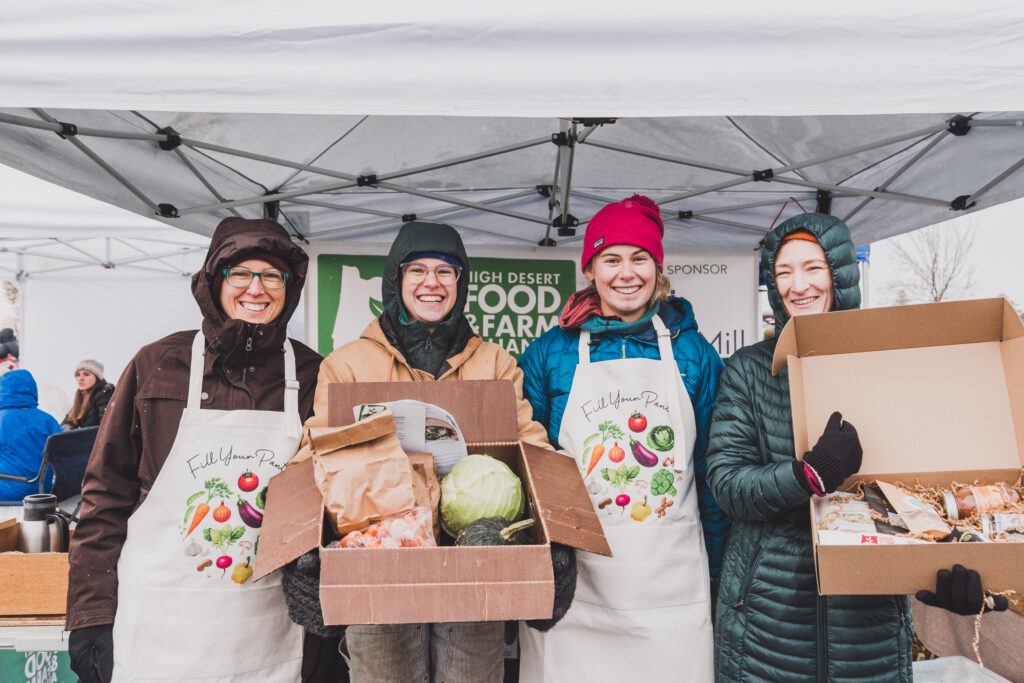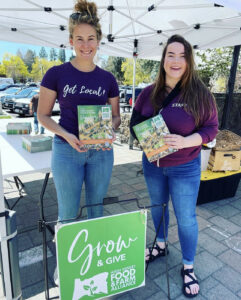 High Desert Food & Farm Alliance (HDFFA) believes that Everyone Deserves Good Food — defined as affordable, nutritious and culturally appropriate food that is easily accessible and sustainably produced in Central Oregon.
In 2022, HDFFA worked with 25 Central Oregon farmers to provide 48,386 lbs. of farm fresh food to over 25,000 residents experiencing food insecurity, thereby producing approximately 40,296 meals. It is important to them that residents not only have access, but also the tools to learn how to shop, prepare, cook and store food. Their work supports the tri-county region of Central Oregon; and in partnership with the Warm Springs Community Action Team, the tribal food sovereignty project, Shuwiyisha. Additionally, they worked with 28 residents in 7 communities to create one regional and five community-specific nutrition security action plans to improve food security for individuals and families.
Their four core programs in 2022 included:

Grow & Give: a fresh food donation program serving 40% of NeighborImpact's clientele with farm to table produce.
Fresh Harvest Kits: a ready-to-make meal kit featuring locally produced foods, recipe and a spice packet delivered to food pantry clients in six communities.
Agricultural Support projects benefiting 45+ family farmers and ranchers with educational opportunities, technical and capacity support and pass-through grants to improve on-farm efficiencies.
Food & Farm Directory: a free community resources featuring a 48-page full color directory, an online searchable directory and a phone app – available to all Central Oregonians.

"This is exciting for HDFFA because food security and farming are so important to us! It means a lot to be recognized for our work in the Central Oregon community, and to share this moment with everyone. It is even more important because our Executive Director and Founder, who has worked to develop HDFFA for the past 10 years, is transitioning to a new role in the community. This is the perfect time to celebrate HDFFA and her!"
Mid Oregon Credit Union
LARGE ORGANIZATION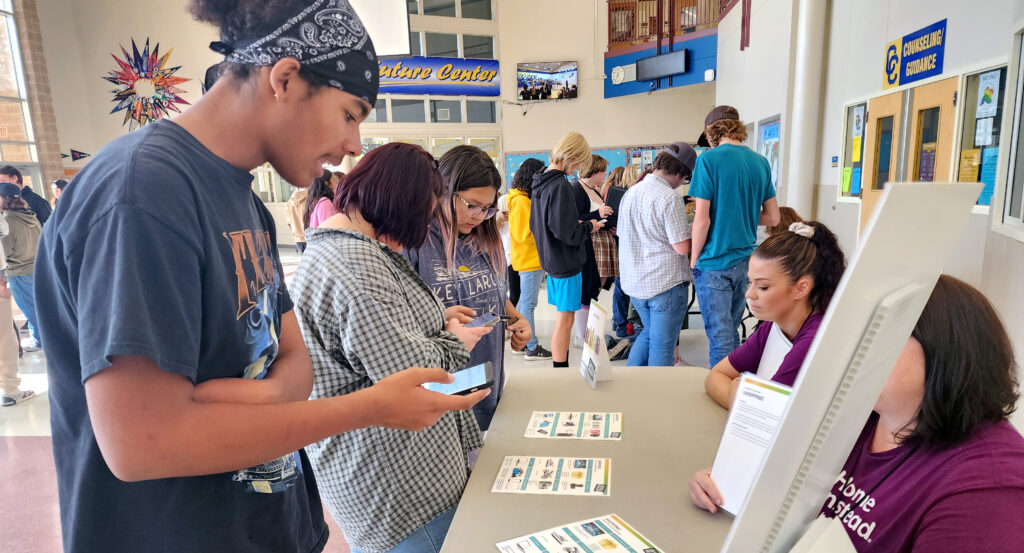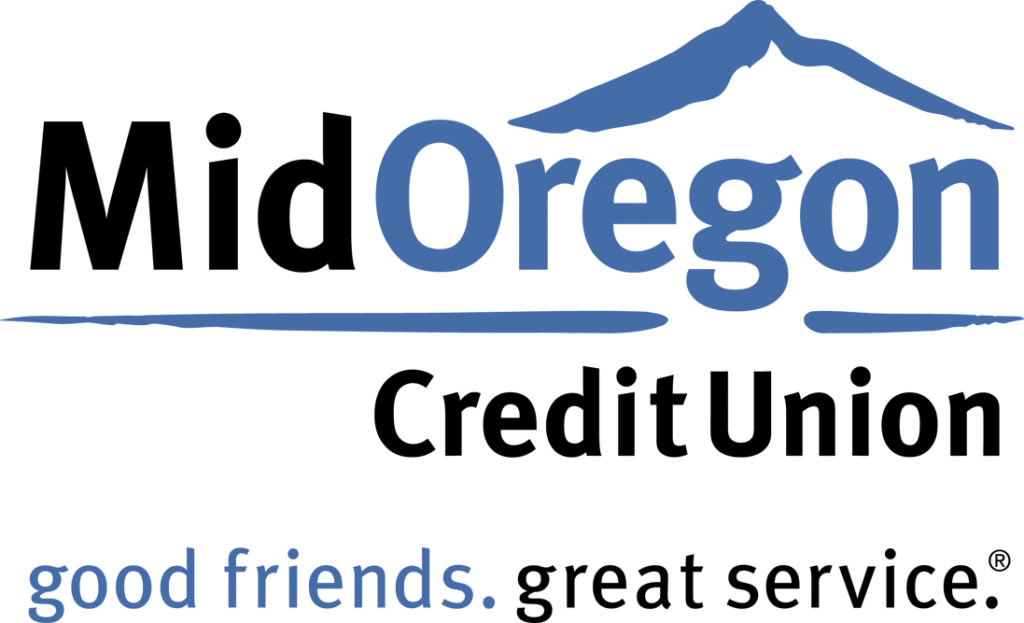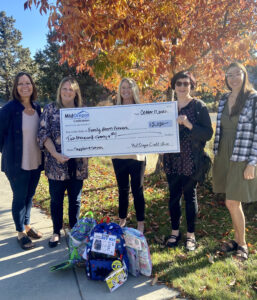 Mid Oregon Credit Union was founded by eight Prineville educators in 1957, with the aim of using the cooperative philosophy to pool their savings to help their fellow educators save, borrow, and spend more affordably. Today, we continue the cooperative spirit of credit unions by providing affordable financial services, better rates on loans and deposits, and access to financial tools and education to over 43,500 members across Central Oregon.
"Bite of Reality" Budgeting Simulations: A key focus of our community involvement efforts centers around financial literacy and resilience—for members as well as the broader community. During 2022, when in-person education returned and more volunteers were permitted back in school facilities, Mid Oregon focused on financial literacy for high school students. We hosted a total of 12 Bite of Reality budgeting simulations at high schools during 2022.

"Wheels for the World" All-Staff Activity: A second effort last year involved the entire Mid Oregon team as part of our annual All-Staff Day in October. After a morning of updates about the health of our institution and a keynote speech from a nationally known futurist, staff gathered with their branch or department teams to engage in team-building exercises and earn an assortment of bike parts—and worked together to assemble them into working bikes (including locks, reflectors, and helmets) that were donated to a variety of local non-profits located throughout Central Oregon that support at-risk children.

"We are so honored to receive this recognition for community stewardship. Supporting and improving the communities we serve is deeply embedded in the culture of Mid Oregon Credit Union. It is not just something we do, it is who we are."

—Kevin Cole, CEO
EXCELLENCE IN ORGANIZATIONAL GROWTH
The recipients of the Excellence in Organizational Growth Award will have navigated the challenges and opportunities of rapid success — strategically and effectively.
Caldera High School Pack Shack
SMALL ORGANIZATION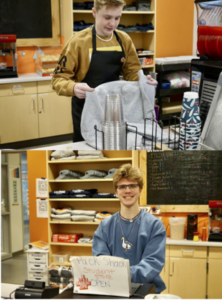 The Pack Shack at Caldera High School is our student store. We have been in operation for just over a year. Students volunteer to work in the store to gain employability skills, job experience and help raise funds to support DECA travel expenses. Year one starting operations we have grown from 10-20 members and this year we have grown to 30 student members running this business. We have also grown in the organization to support shift managers and an operation manager. Students have designed a student-based enterprise business plan.
The student store is a non-profit that sells school SWAG, drinks and snacks. All proceeds help offset the cost of traveling for competition and the state and national level. Our primary target market is students at Caldera so we try to keep prices low so all students can access things at our store. Our secondary target market is families (parents and grandparents). In our first year of operation we made over $36,000 in sales and after all expenses and travel costs we had a net profit of 9%. We hope in year two to double that while still using income to support student travel costs.
"Our organization is honored to be a recipient of this award. Starting a small student-based enterprise has been a journey that has grown our connections with the community in Bend, OR. We look forward to continuing to grow and develop our business."

— Bekki Tucker, Business CTE Teacher, DECA Advisor
Compass Commercial Real Estate Services
LARGE ORGANIZATION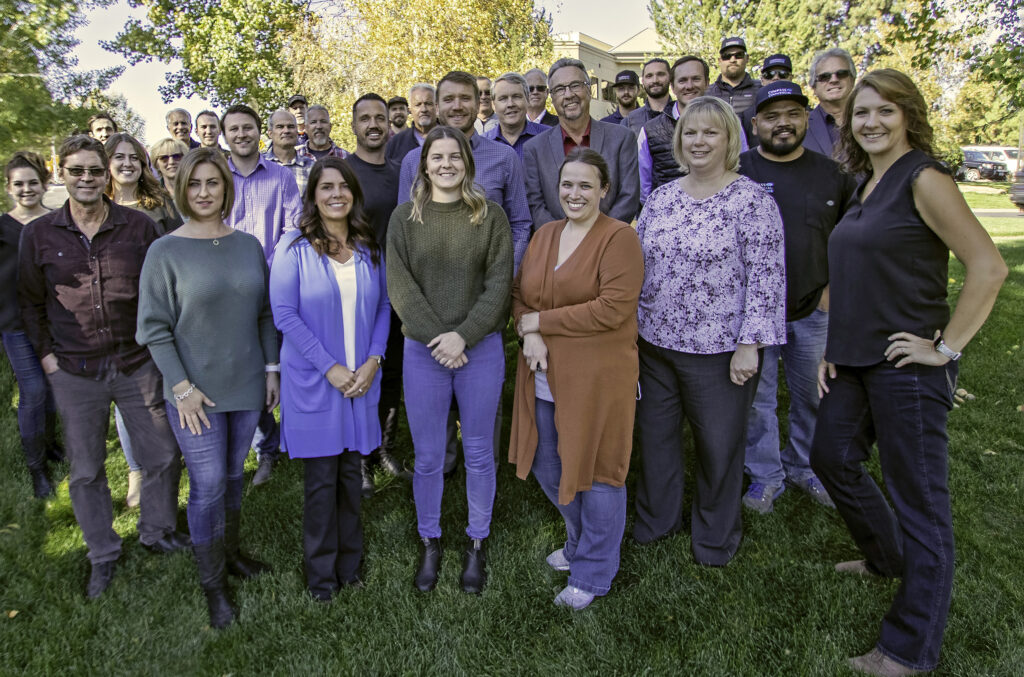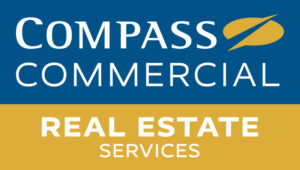 2022 was a year of transition and growth for Compass Commercial Real Estate Services, starting with new leadership in the Asset & Property Management division. The department was restructured and strengthened with the addition of two Property Managers and five Maintenance specialists. This strategic move has set the stage for continued success and elevated service in the years to come.
The Construction Services division has experienced a significant increase of tenant improvement jobs year-over-year and began work on their first ground-up commercial project in Sisters in 2022. To keep up with demand, they have hired a second Assistant Project Manager and are looking to hire more staff in 2023.
The Brokerage team experienced their best year ever in 2022, beating their previous record in 2021. Total consideration grew 14.3% between 2020 and 2021, then grew another 9.2% between 2021 and 2022.
Compass Commercial Real Estate Services made momentous strides in our employee growth in 2022 by successfully onboarding eight top-performing individuals. With seven of these hires filling newly created positions, our employee base grew by a remarkable 35% – from 20 to 27 employees. This employee growth metric does not include the 15 talented brokers (private contractors) who also play an integral role in the company's success.
 "We are truly honored to receive the Business Excellence Award for Organizational Growth. A company is only as good as its people and we pride ourselves on making Compass Commercial a great place to work where our employees feel valued, supported, and inspired to reach their full potential. As we continue to grow our team, our commitment to serving Central Oregon remains unwavering, and we look forward to playing an even greater role in shaping the future of this great community."

– Graham Dent, President of Compass Commercial Real Estate Services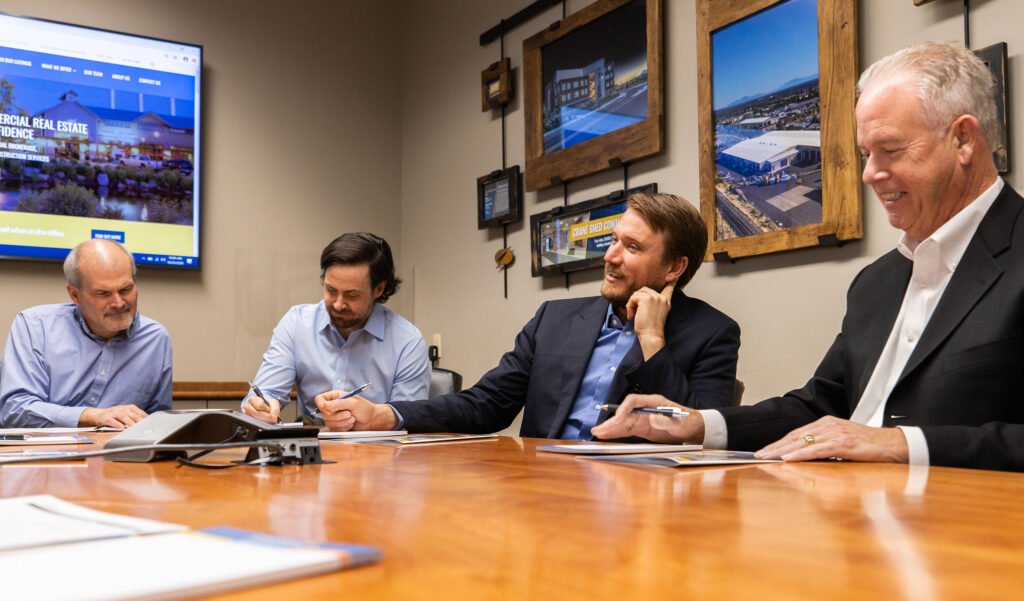 The Emerging Leader Award celebrates one of our communities' under 40 individuals who is passionate about and has made great strides in pursuing growth in their professional careers, with their community impact and in their personal lives.
Sally Compton
EMERGING LEADER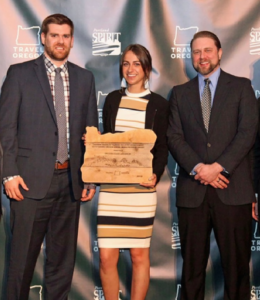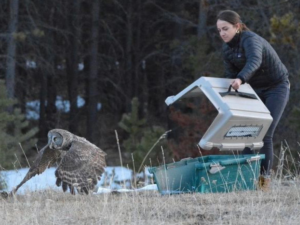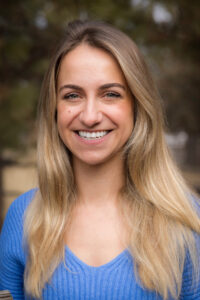 My leadership philosophy is guided by the importance of empowering people to harness their passions and skills in the direction that they are the most excited about, while working as a team to accomplish a common goal. An effective leader must empathize with others to understand and cater to individual motivations, communicate clearly and decisively, and show trust through transparency, accountability, and delegation.
One of my favorite things about working in the non-profit sector is that there is not any lack of passion or inspiration. The people in your community — staff, volunteers, board members — are all there because we share a common drive to accomplish the mission.
While I believe that an effective leader must be strong and decisive, they must also admit mistakes and show humility. There will always be others on your team that have more experience in some areas, and they should feel empowered to respectfully speak up when necessary.
"It is an honor to be selected as an Emerging Leader for the Bend Chamber's Business Excellence Awards. I am deeply fortunate to live and work in a community that actively engages with and prioritizes the important work of our many non-profit organizations, including Think Wild. The shared love that we all have for Bend's natural places and living beings – both humans and wildlife – inspires me every day, and I am grateful for this recognition."

– Sally Compton, Executive Director, Think Wild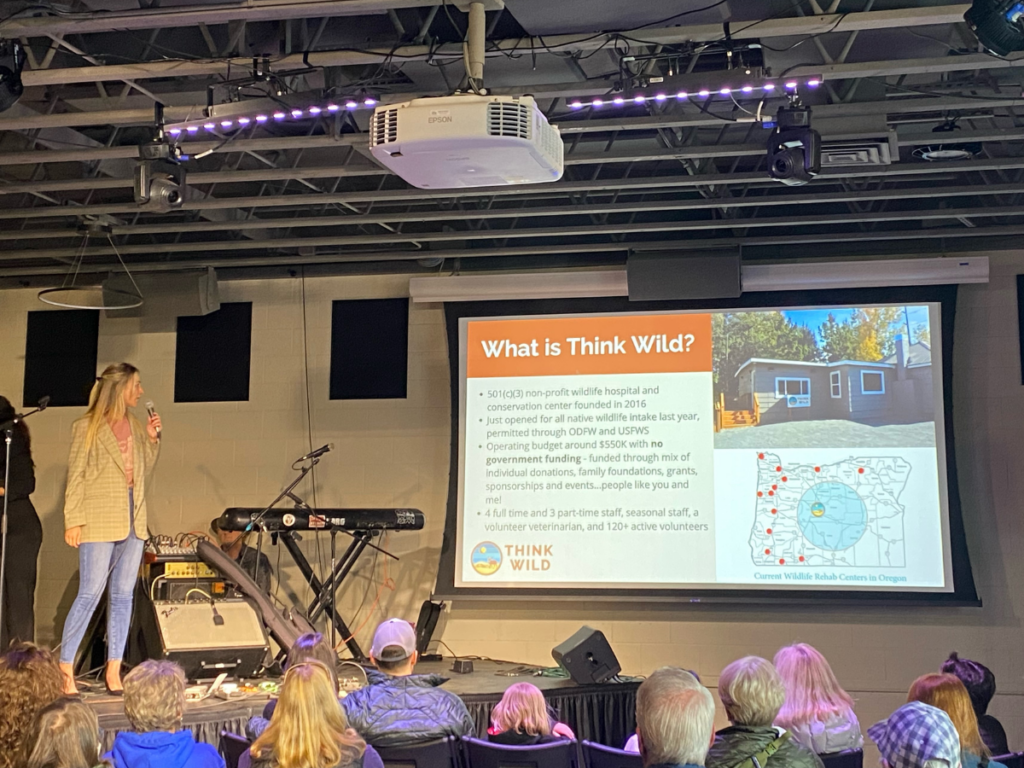 The Lifetime Leader Award celebrates the accomplishments of an individual who has had a substantial impact on our local organizational ecosystem and the community at large. The recipient will have displayed a profound level of leadership that helped steer Bend to success, while investing back into our community with their time and resources.
The late Bill Smith
WILLIAM SMITH PROPERTIES / OLD MILL DISTRICT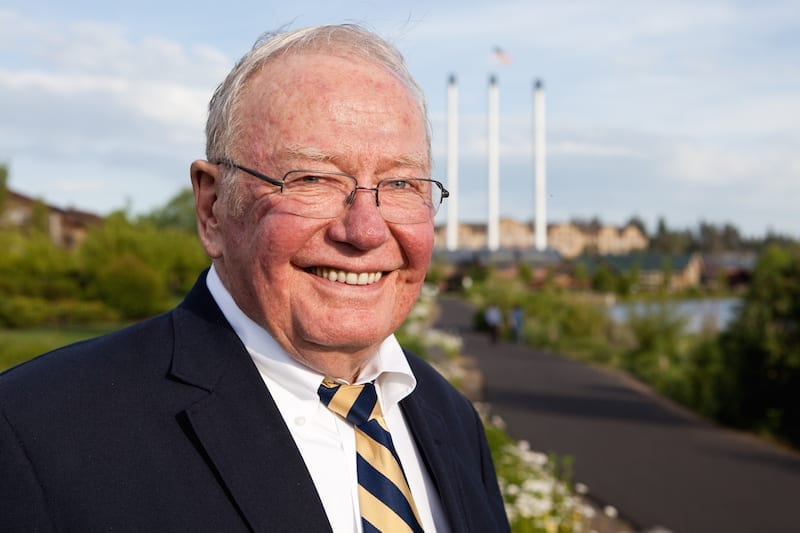 The Bend Chamber is pleased to acknowledge Bill Smith as our Lifetime Leader Award recipient for the 2023 Business Excellence Awards.
Recognizing Bill Smith for the Lifetime Leader Award was an easy decision and an honor for the Bend Chamber staff and Board of Directors. His outstanding dedication, creativity, and perseverance over the past decades toward the betterment of the Bend community are clearly visible to all.
Learn more about each recipient's accomplishments at the Business Excellence Awards
on March 7 at the Riverhouse Convention Center.
 Thank you to our sponsors and media partners!
The Bend Chamber is actively supported by these Signature Investors