Beginning in 2017, we embarked on an exciting new partnership with the Bend Bulletin.  We will distribute the BEND Business Edition – a bi-monthly as a special publication insert in the Bend Bulletin. With our expanded readership, now is a great time to consider advertising with us!
Increased 1,200% in print readership in 2017!
Delivery to 13,700 home and business locations (2.4 readers per location*)
33,000 READERS per month (PRINT) in the Bend Zone*
20% average cost savings to members versus advertising through normal Bulletin channels
Available on BendHomes.com, BendBulletin.com  virtual kiosks
Reach the business community and advertise with us! Contact one of our sales specialist, call (541) 382-3221.
---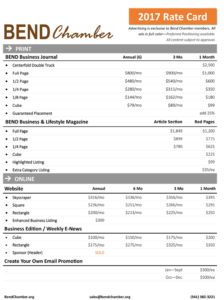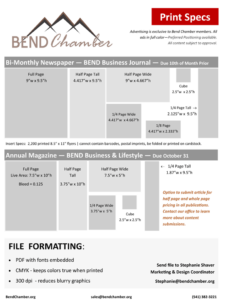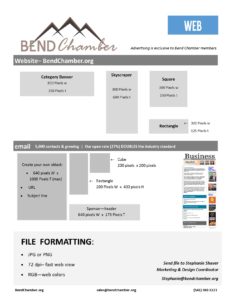 ---

Business Edition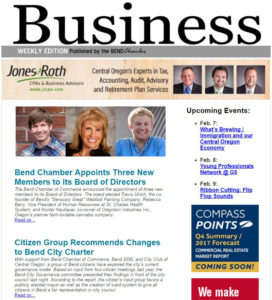 Here is an example of our weekly e-news, The Business Edition which launches to 3,500 contacts and growing!