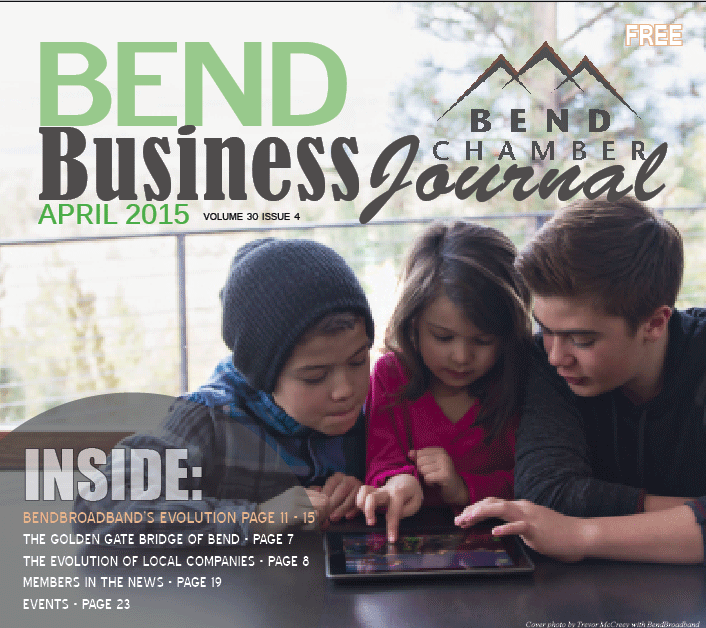 Click here to read April's Business Journal
---
What is an SDC?
---
By: Rachael Rees van den Berg Bend Chamber Communications Coordinator 
In conversations about affordable housing and the sewer master plan, the term SDC tends to pop up frequently. But what exactly does it mean?
The Bend Chamber met with Craig Chenoweth, development services coordinator at the City of Bend, to help demystify the term. SDC stands for system development charge. Bend residents pay four different system development charges. Three of the charges – water, sewer and streets – are from the City of Bend. The fourth charge is for park system development charges, which is managed by the 
Bend Park
 & Recreation 
District
. All system development charges are collected when building permits are submitted, Chenoweth said. The money then goes towards capital improvements in Bend. The City of Bend is required to develop master plans for transportation, water and sewer. Within each master plan, there is a list of projects that need to be completed during a certain period of time. SDCs are determined by taking the total cost of those projects and dividing them into the total number of projected equivalent dwelling units that will be constructed over a 20-year planning horizen.
READ MORE
---
---
Our Mission:
The Bend Chamber is a vital strategic partner creating resources and opportunities for member success, quality of life, engagement and meaningful impact. 
Our Vision:
The vision of the Bend Chamber is to gather, equip and mobilize our business community to drive a prosperous economy and unmatched quality of life.